Looking for some recipe ideas for your Superbowl party or next game day? Your guests will love these tasty recipes, whether they're following a Keto or Low Carb diet or not!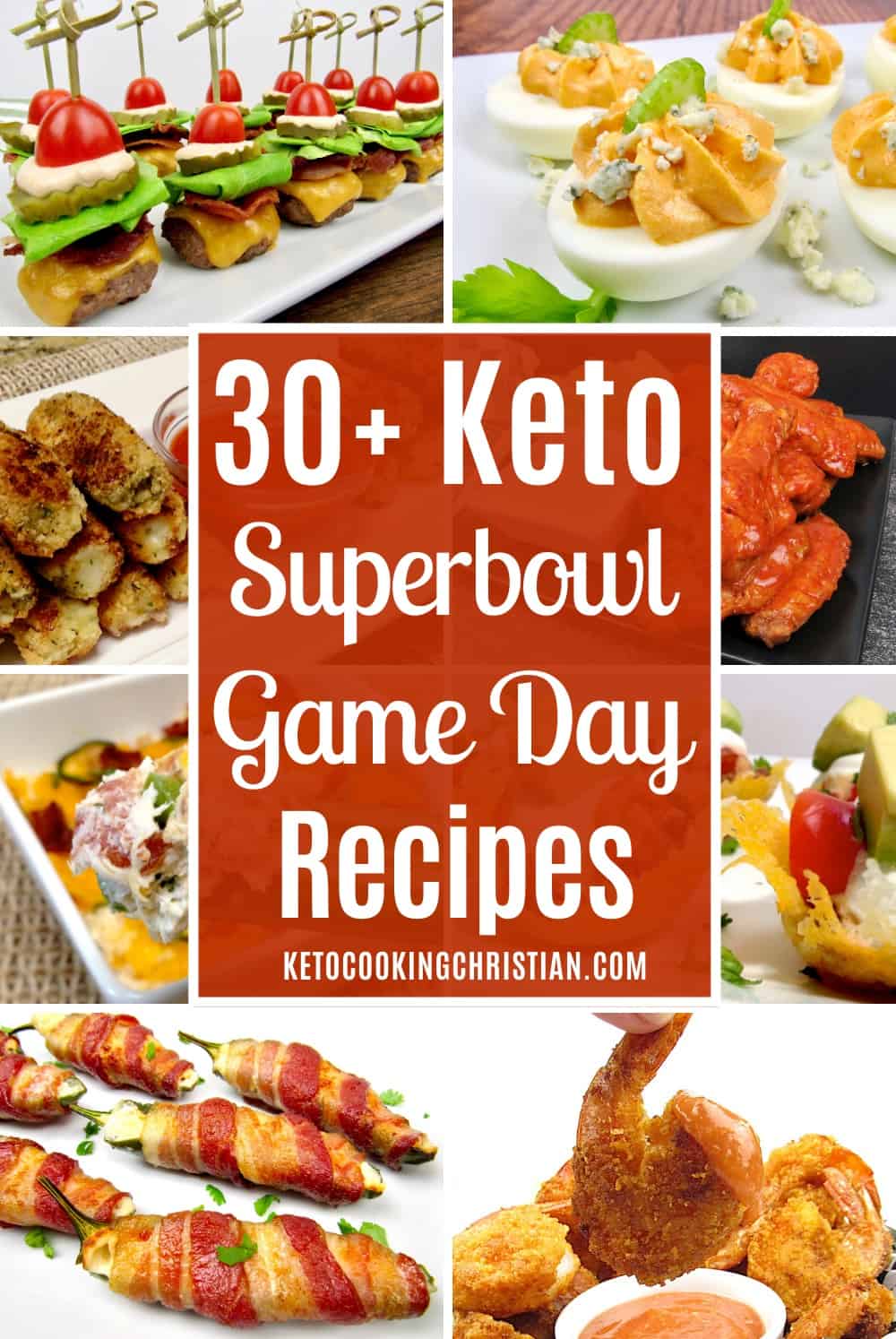 Are you planning a get together to watch the superbowl or other game? You'll most likely want to serve plenty of finger foods, so everyone can gather around the tv to watch!
Following a Keto diet doesn't mean we can't enjoy all the same popular finger foods, like chicken wings, mozzarella sticks, jalapeño poppers, devilled eggs and lots of dips and crackers! There are so many tasty options to serve your guests, and whether or not they're following a Keto or Low Carb diet, they're sure to enjoy these great recipes!
I've gathered up over 30 of the best Keto game day and superbowl recipes to inspire you!
I hope you have found these Keto superbowl/game day recipe ideas helpful! If you decide to make any of these, please leave a comment and let us know how you enjoyed them!
*All photos and recipes in this article are copyrighted by the original food blog author, listed under the title. Please click on the "get recipe" button to get the full written recipes with steps, which are the sole property of each respective website.
MORE KETO AND LOW CARB RECIPE ROUNDUPS…
35 Best Keto Ground Beef Recipes
25 Keto Party Appetizer Recipes
25 Keto Salad Dressing Recipes
50 Keto Ice Cream, Popsicles & Frozen Treats
50 Best Keto Side Dish Recipes
25 Most Decadent Keto Desserts