With so many Keto and Low Carb options for Christmas dinner, there's no reason to cheat! Enjoy a tasty, filling and very satisfying Low Carb Christmas dinner with these wonderful recipes!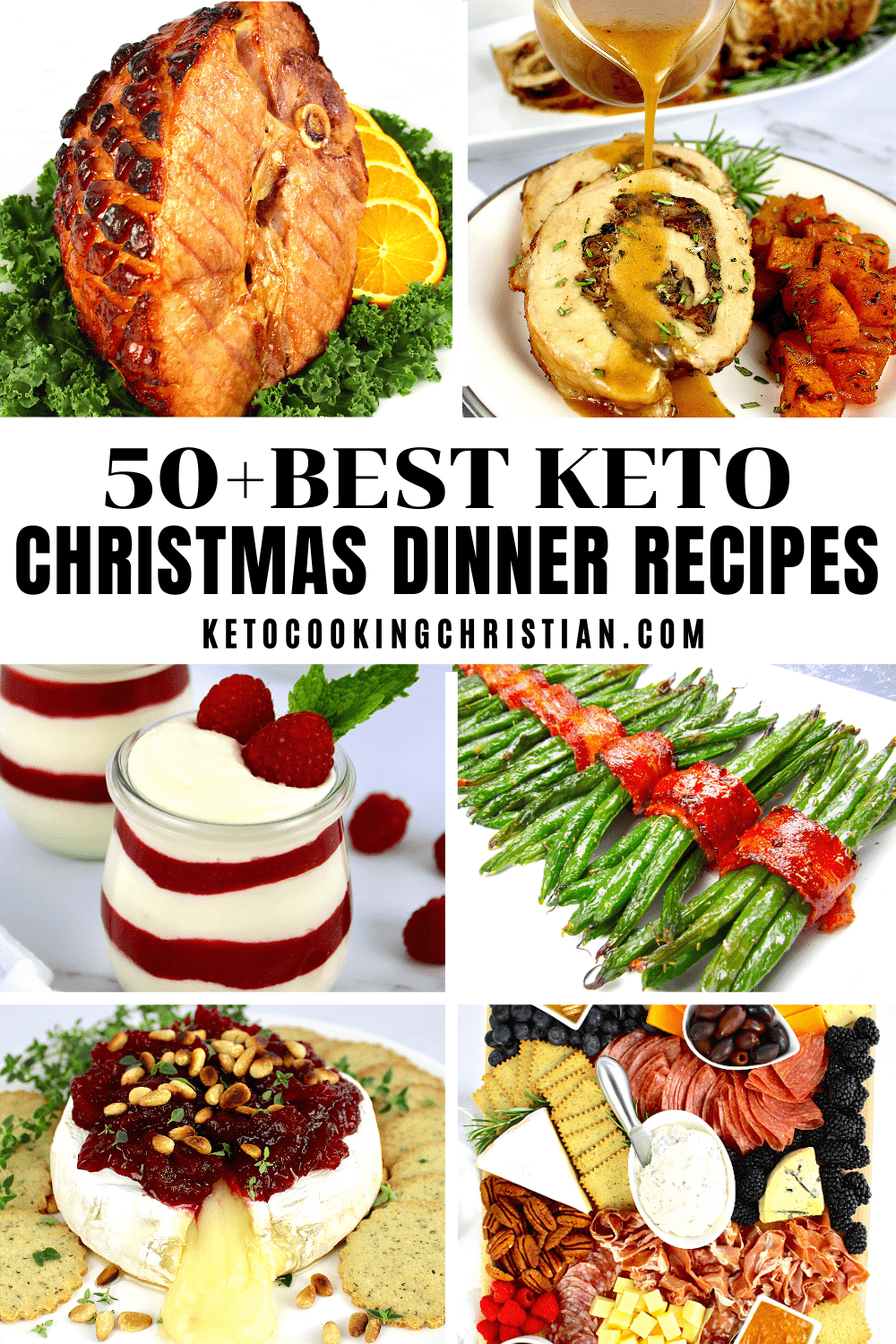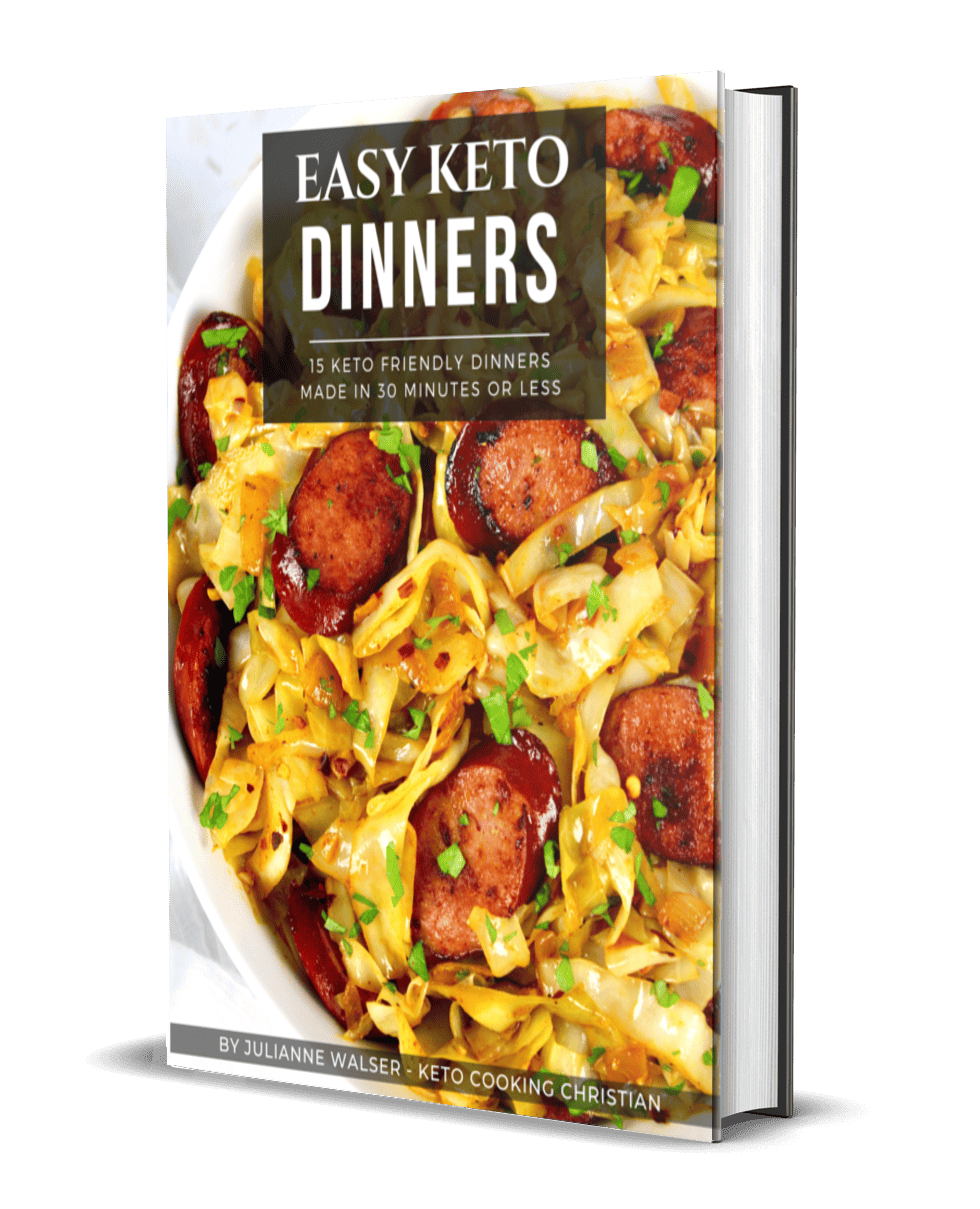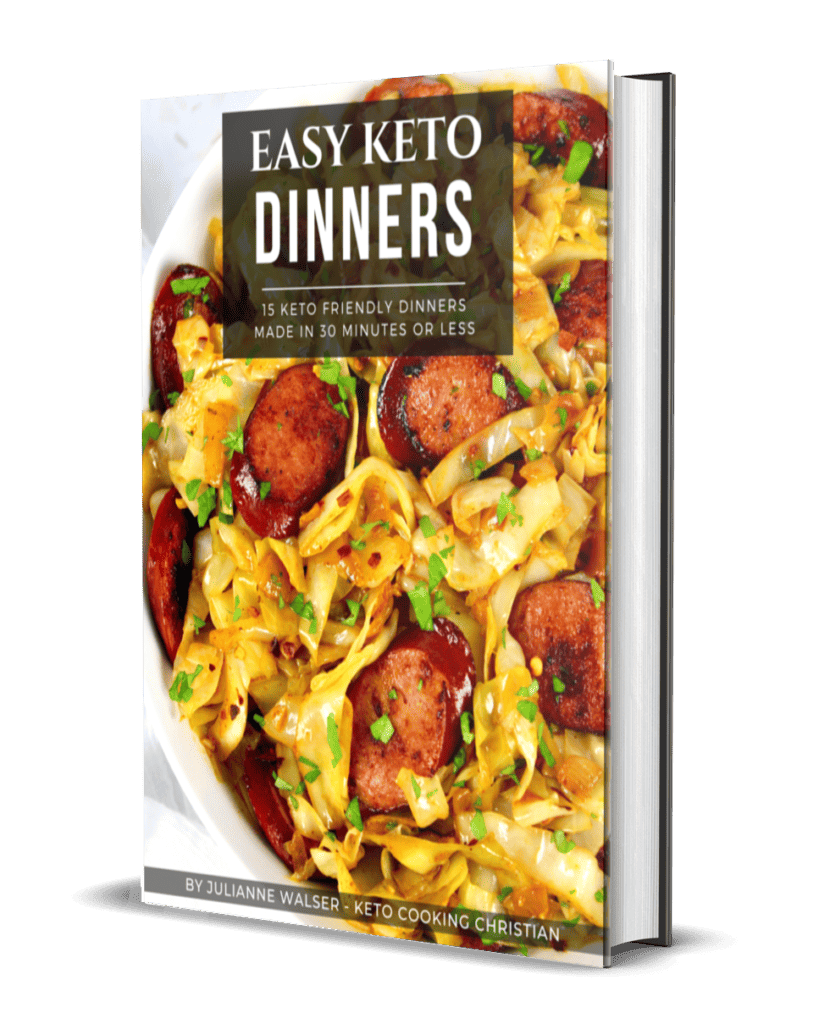 FREE EASY KETO DINNERS EBOOK
In this collection of over 50 Keto Christmas dinner recipes, you'll find everything from ham, sirloin roast, turkey and a rib roast for your main course! I've also included a number of easy to make appetizers, that are elegant and quite special.
Next up are Keto side dishes including roasted garlic and rosemary mashed cauliflower, bacon wrapped green beans, easy creamed spinach and the classic green bean casserole, just to name a few.
And last, but certainly not least are decadent Low Carb Christmas desserts! Choose from a number of tarts, bars, cheesecakes, cupcakes, cookies and gingerbread that will satisfy your sweet tooth!
I hope you have found these Keto Christmas recipe ideas helpful! If you decide to make any of these, please leave a comment and let us know how your guests enjoyed them!
*All photos and recipes in this article are copyrighted by the original food blog author, listed under the title. Please click on the "get recipe" button to get the full written recipes with steps, which are the sole property of each respective website.
MORE KETO AND LOW CARB RECIPE ROUNDUPS…
35 Best Keto Ground Beef Recipes
25 Keto Party Appetizer Recipes
25 Keto Salad Dressing Recipes
50 Keto Ice Cream, Popsicles & Frozen Treats
50 Best Keto Side Dish Recipes