If you're new to Keto, you may be wondering if you can have fruit. Great news is, you can! Let's talk about which fruit is best!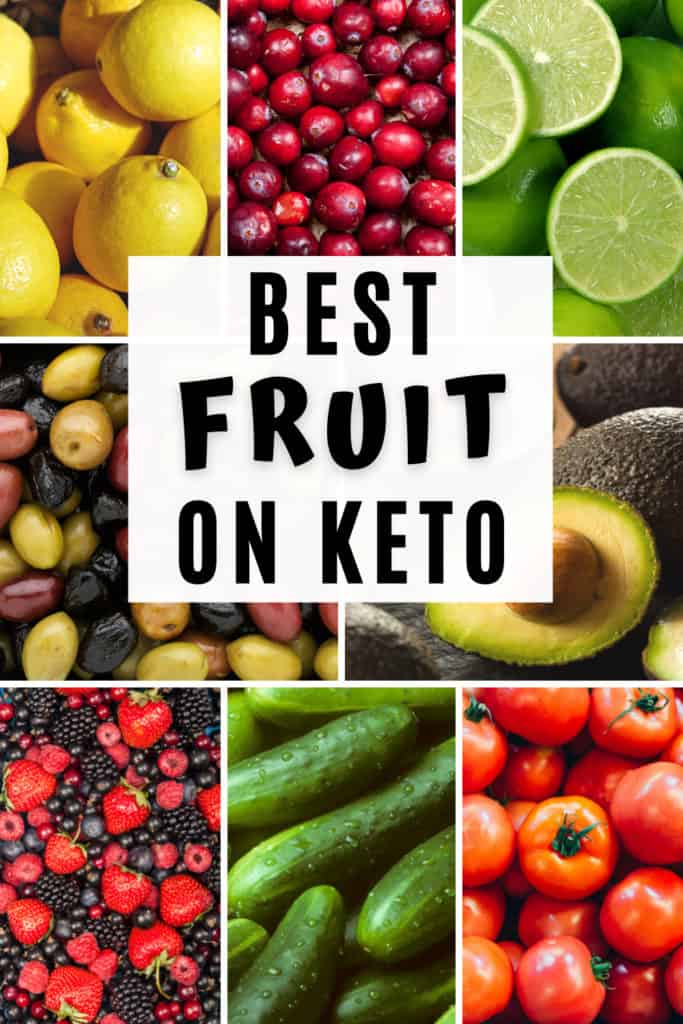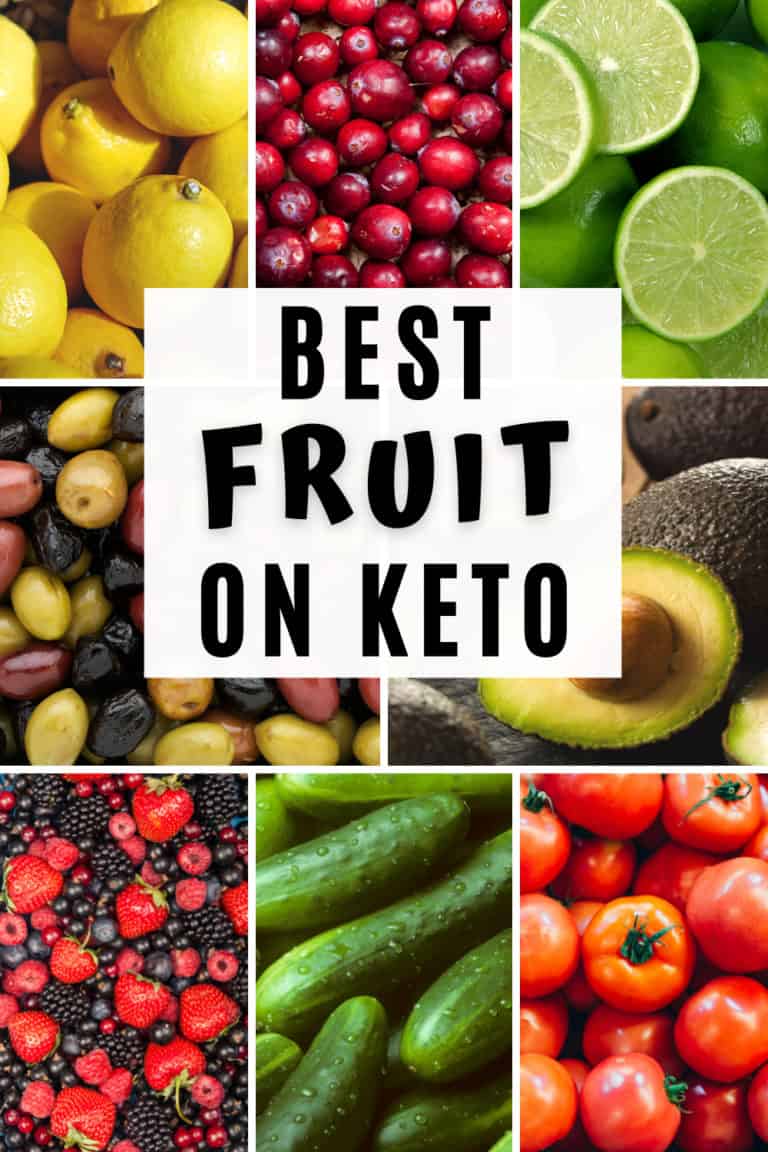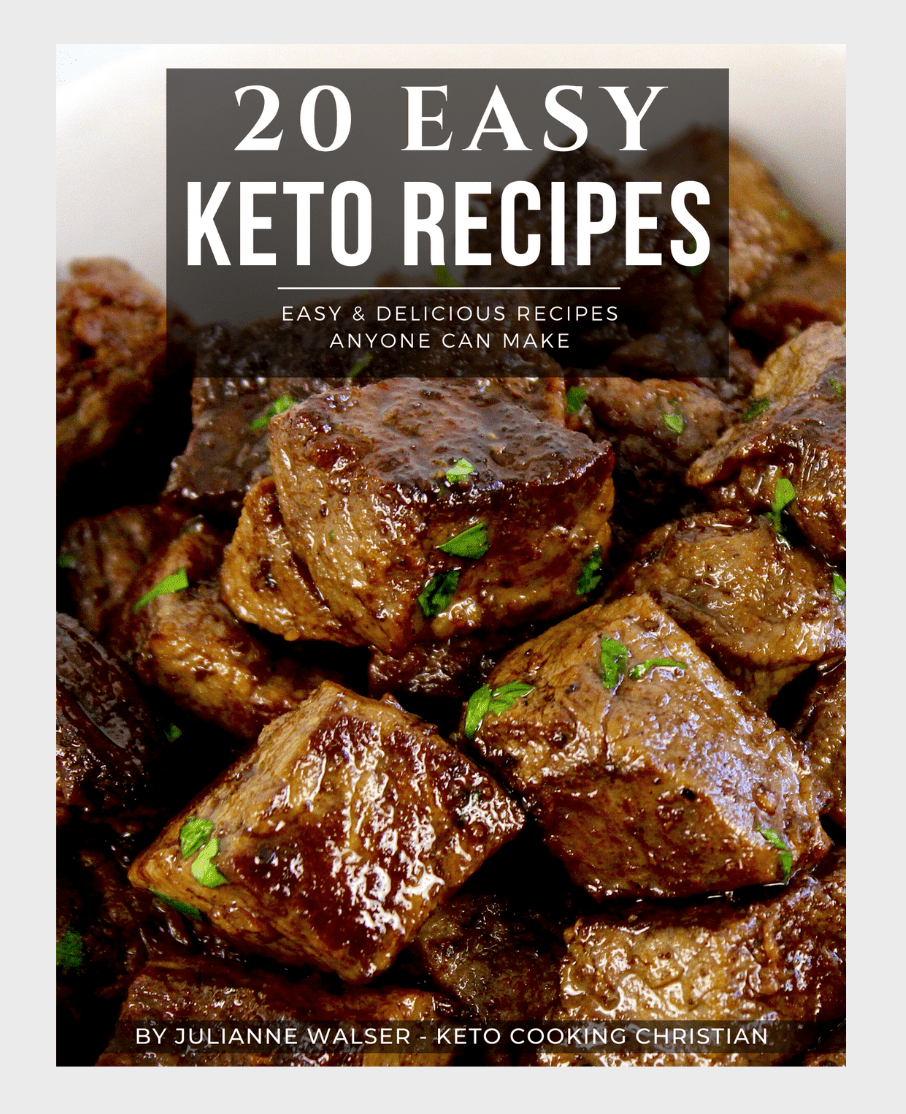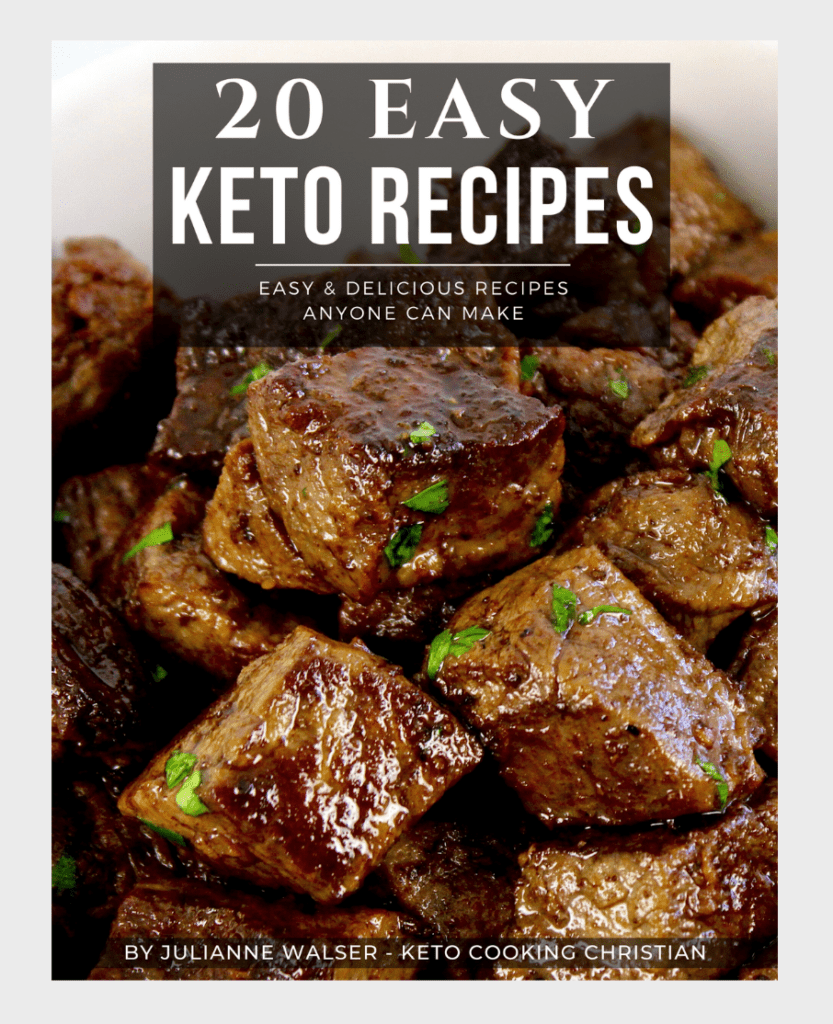 FREE 20 EASY KETO RECIPES EBOOK
One of the myths people hear when they start Keto is that all fruit is off limits. Now, while it's true that fruit is nature's candy, because it contains natural sugar. and sugar is a carbohydrate, that is not to say all fruit is out of question.
Which Fruits Are Best on Keto?
The key to incorporating fruit into your Keto diet is looking for fruits that are have lower amounts of natural sugar and high amounts of fiber. Hopefully this guide will take the guess work out of which fruits are best on Keto and provide you with some excellent low carb recipes with fruit to enjoy.
After we cover all the wonderful fruits and recipes using fruits, hopefully you'll see just how easy it is to enjoy nature's candy, in moderation, yet stick to your Keto goals!
Fruits People Think are Vegetables
Before we talk about the fruits that are obviously fruit, because they are sweet and juicy, let's discuss some super nutritious ones that actually taste savory.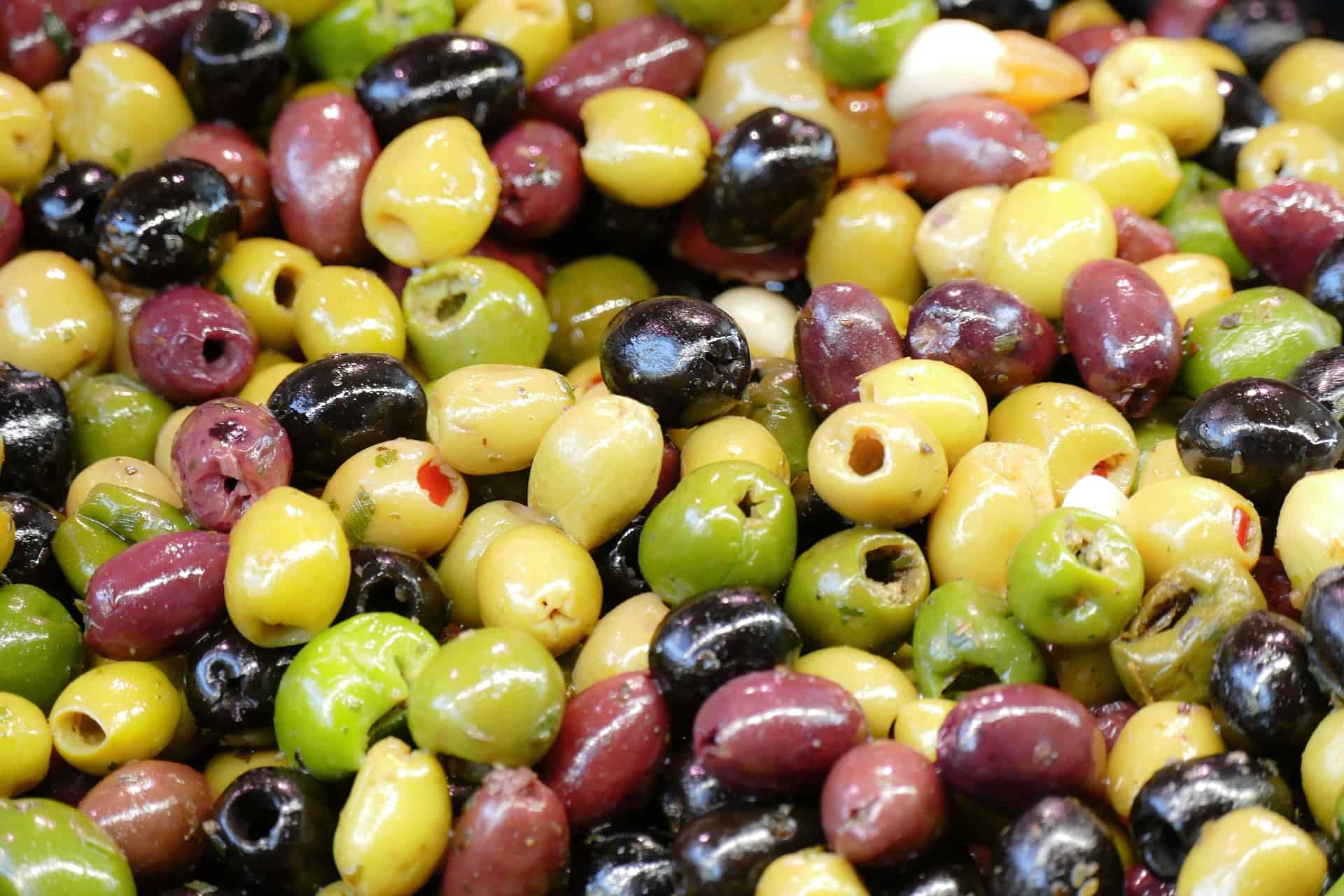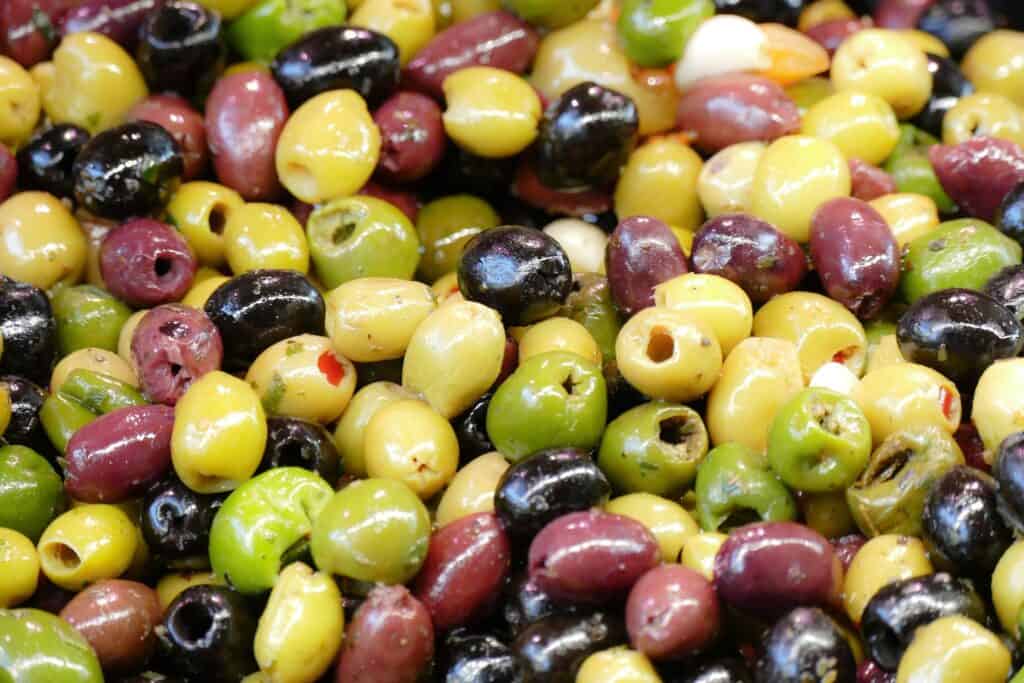 Olives
Did you even know that olives were a fruit? Some people think they are a vegetable, because they're savory and taste briny! But, because they have a seed, they are classified as a fruit.
That's a good thing too because eating olives on Keto is are such a healthy snack option. They are high in healthy fats, low in carbs, very high in vitamin E and contain other important antioxidants.
The nutritional value of olives is different depending on the variety of olive. But, for reference, the carbs in 10 small olives is approximately 1 gram of carbohydrate and 1 gram fiber!
This Rosemary and Olive Focaccia Bread is not only gluten free and Keto, it has amazing flavor that the olives provide. And if you want the most amazing Keto appetizer with olives, try this Italian Antipasti Platter or these Antipasti Skewers. Enjoy olives on Keto in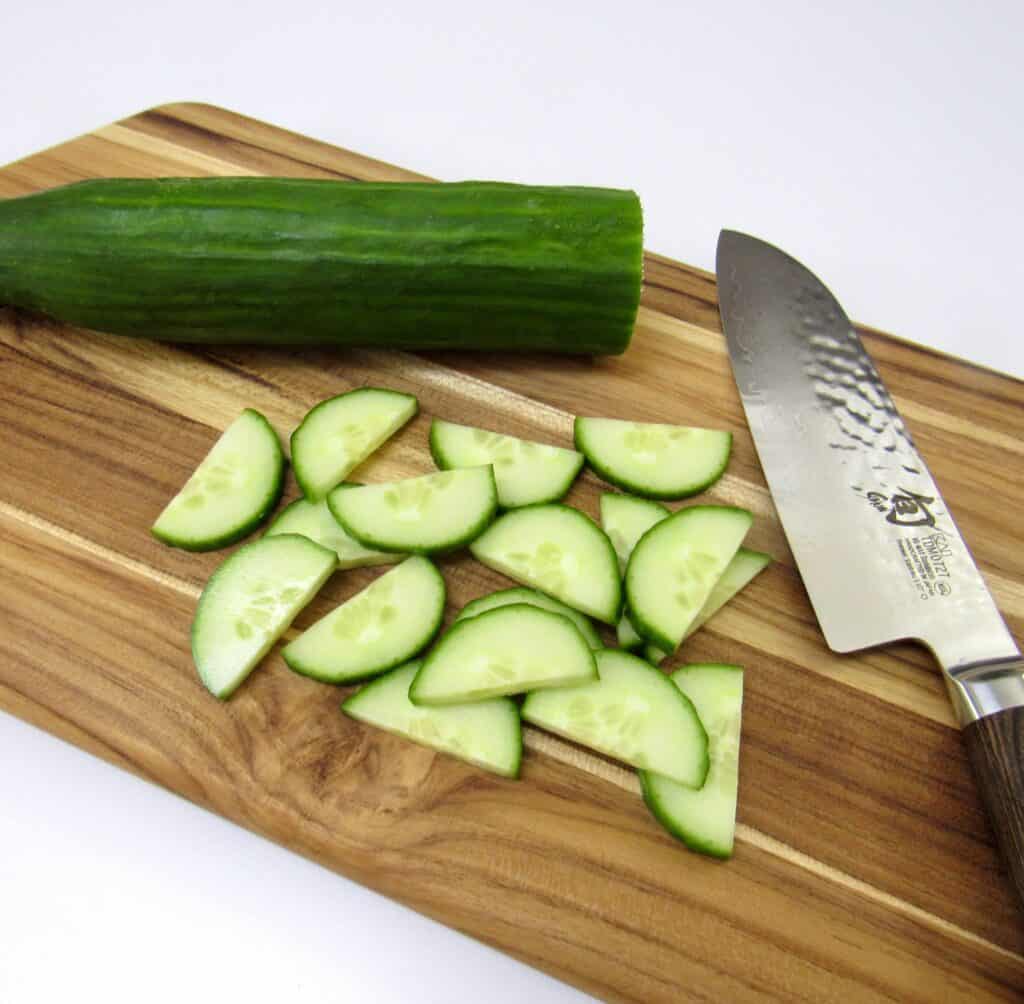 Cucumbers
You may have often wondered, are cucumbers Keto? With only 3 grams of net carbs in a cup, cucumbers on Keto are considered an excellent choice. And since cucumbers are over 95% water, they're very close to being a calorie free food with a mere 11 calories per cup.
You can serve cucumbers on a crudité tray, add make a Keto cucumber salad or even use them as a dipping vessel served along with a low carb dip. Here are some popular cucumber recipes you can add to your low carb fruit rotation.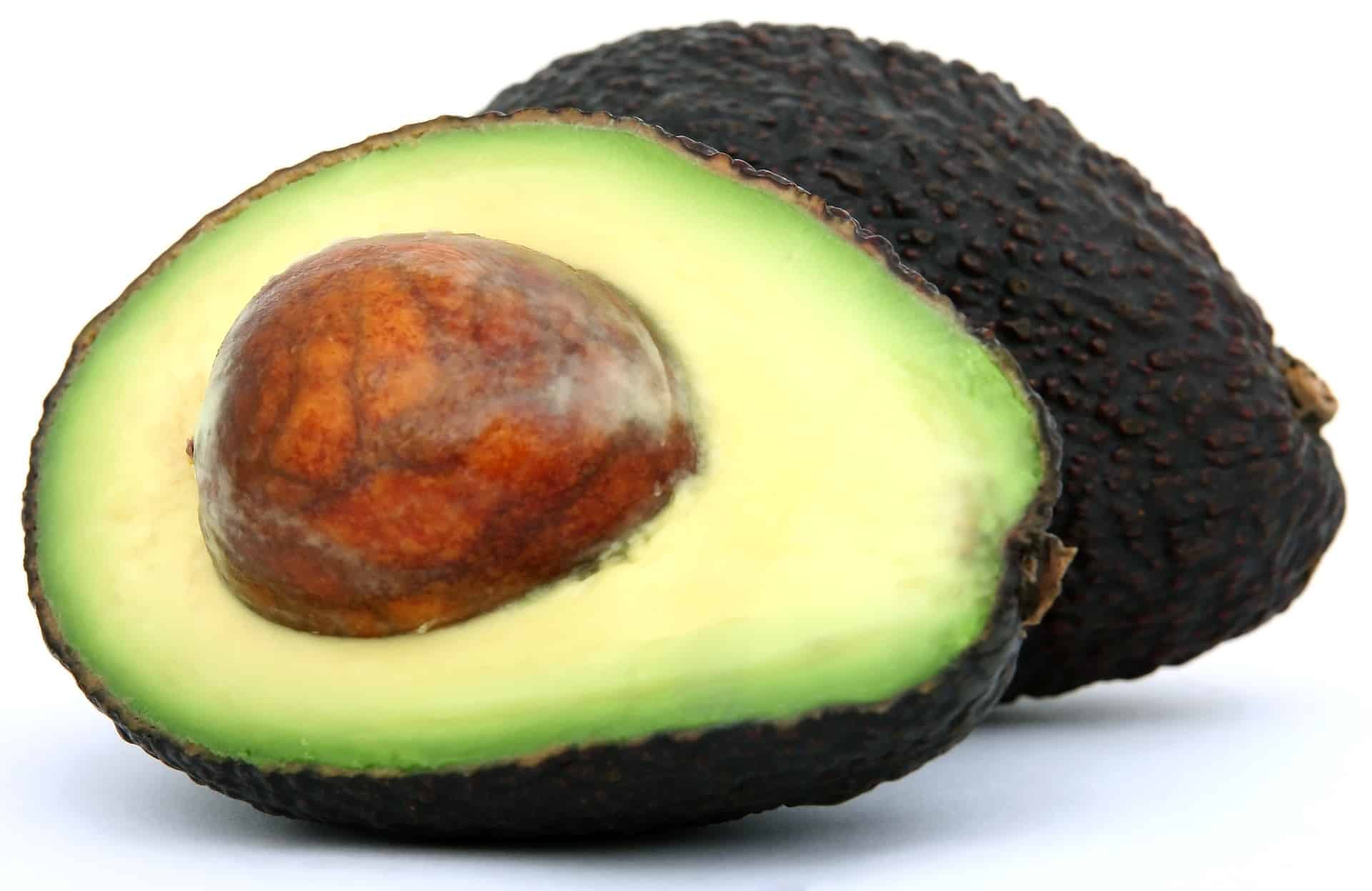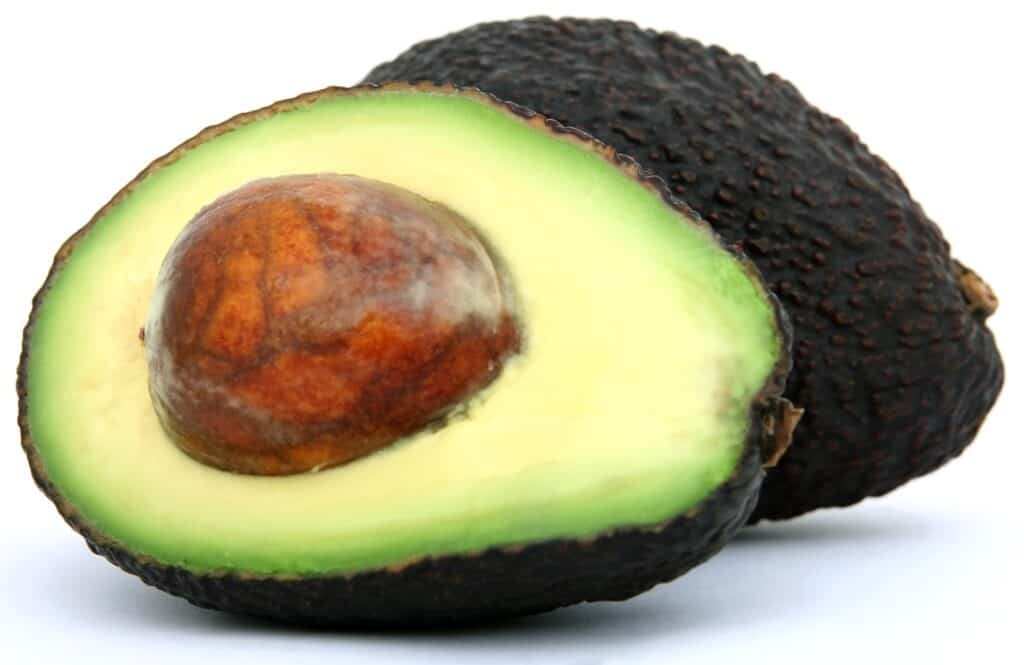 Avocados
Let's face it, avocados are the superhero of all Keto fruits! There are so many wonderful sweet or savory Keto avocado recipes you can make, or you can enjoy them just sliced and sprinkled with a little sea salt.
For a half of the average-sized fruit, which is considered a serving, there are 12 total carbs with 9.2 grams of fiber. That means there are less than 4 net carbs in avocado per serving.
Even you're not a fan of avocados, because they're so healthy, here are some delicious Avocado Keto recipes that will help sneak them into your diet. And here's some great news! There are even some sweet avocado dessert recipes included: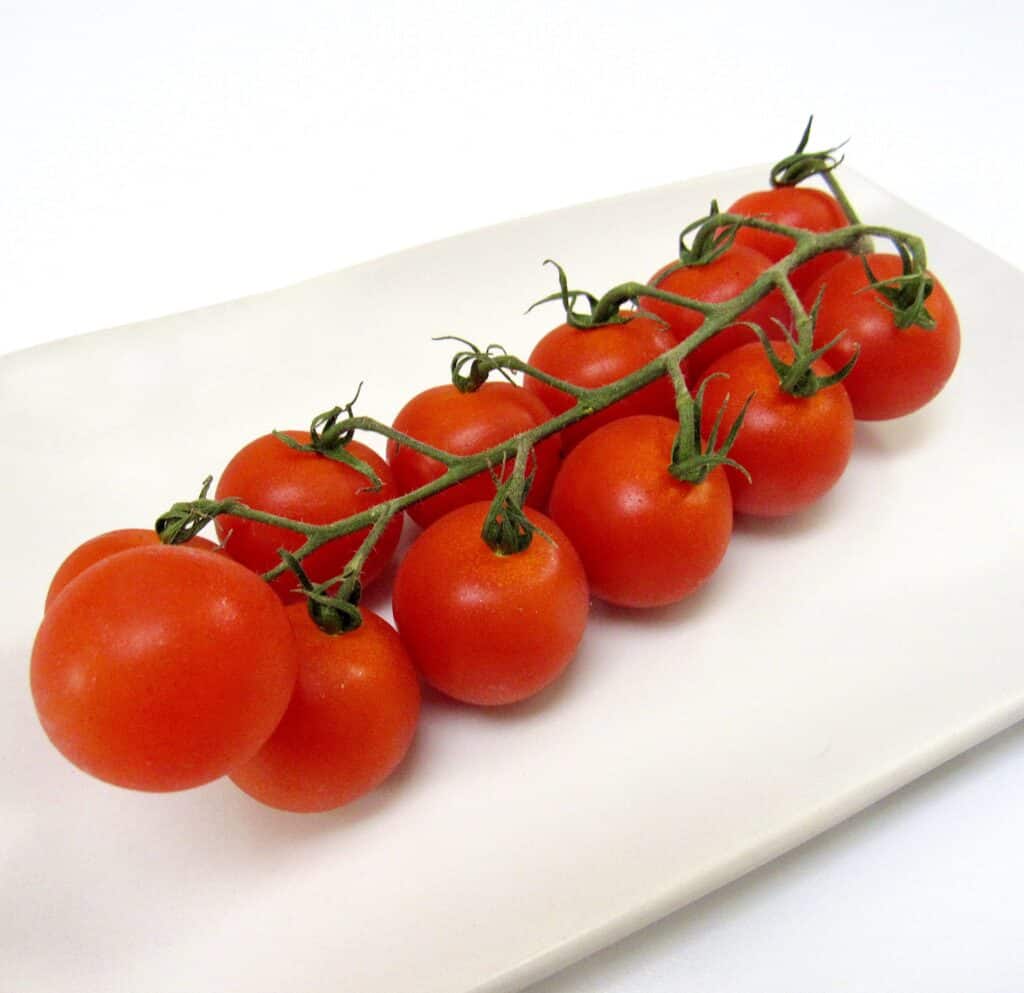 Tomatoes
Some people are unware and even some would disagree that tomatoes, when eaten in moderation are okay on Keto. But they are! They contain so many vitamins, minerals, and antioxidants.
But can you have tomatoes on Keto? Yes, you can! The number of net carbs in tomatoes can vary depending on the type of tomato you're looking for, but on average there are only slightly over 5 net carbs in tomatoes for a whole cup serving.
While most people do not sit down and eat a whole tomato, they certainly add a whole lot of flavor to recipes. You'll see what I mean with these Keto tomato recipes: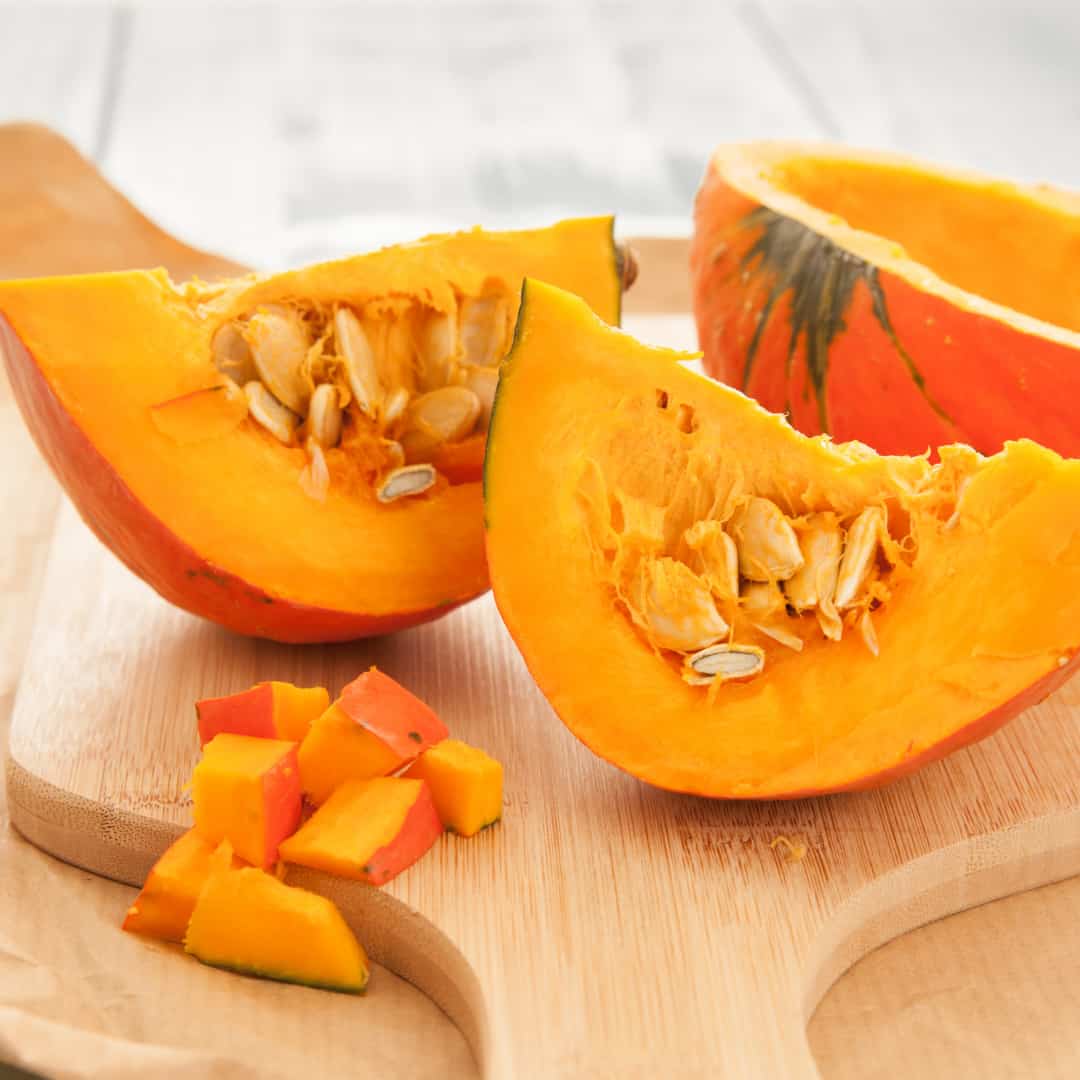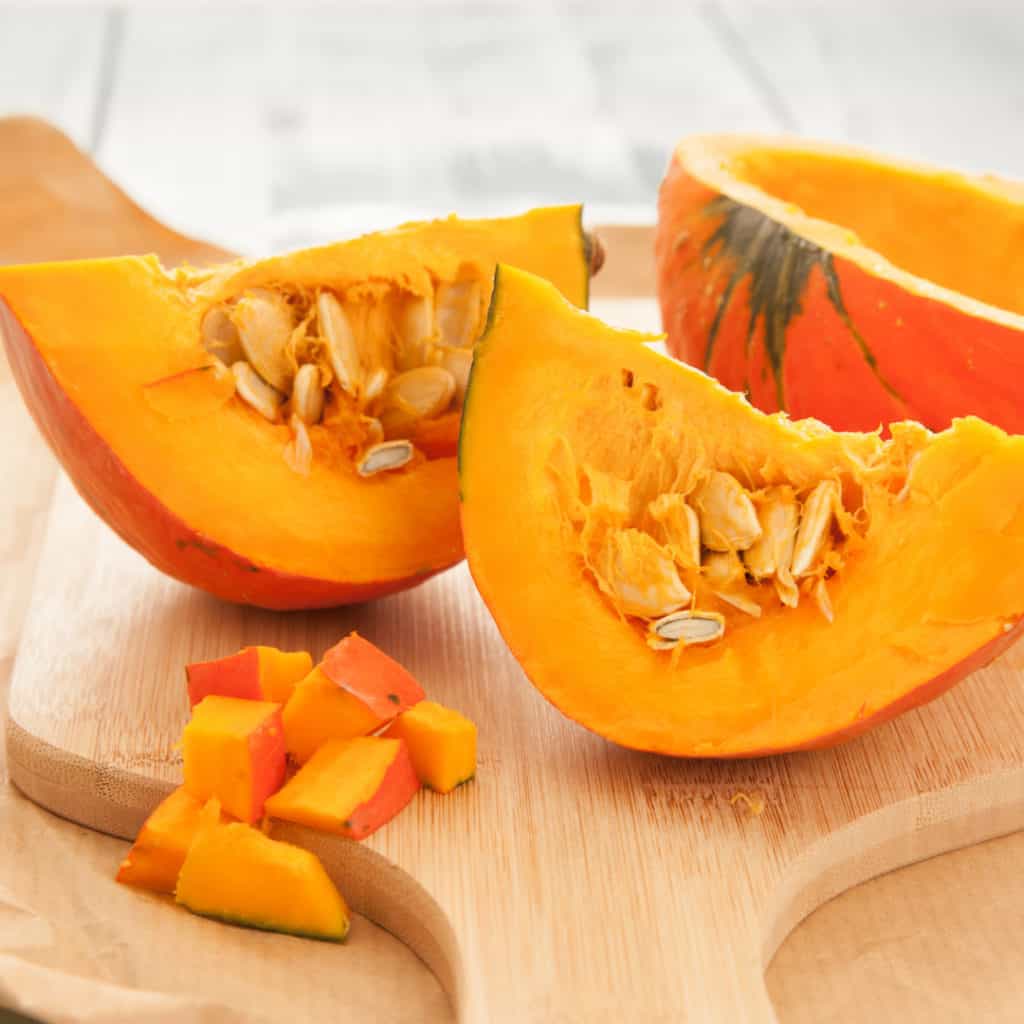 Pumpkin
If you're a like a lot of people, pumpkin seems more like a vegetable than a fruit because it lacks the natural sweetness of most fruit. But because it has seeds and blossoms, it's indeed a fruit. And a nutritious one at that. It's a great source for vitamins A and C, E, iron folate and beta-carotene.
Though pumpkin is higher in carbs than some other fruits, there's still only 7 net carbs in pumpkin. And that's for an entire cup of fresh pumpkin. Most recipes use a cup or less for an entire recipe making the carb impact minimal.
You just have to check out some of these all time favorite pumpkin recipes: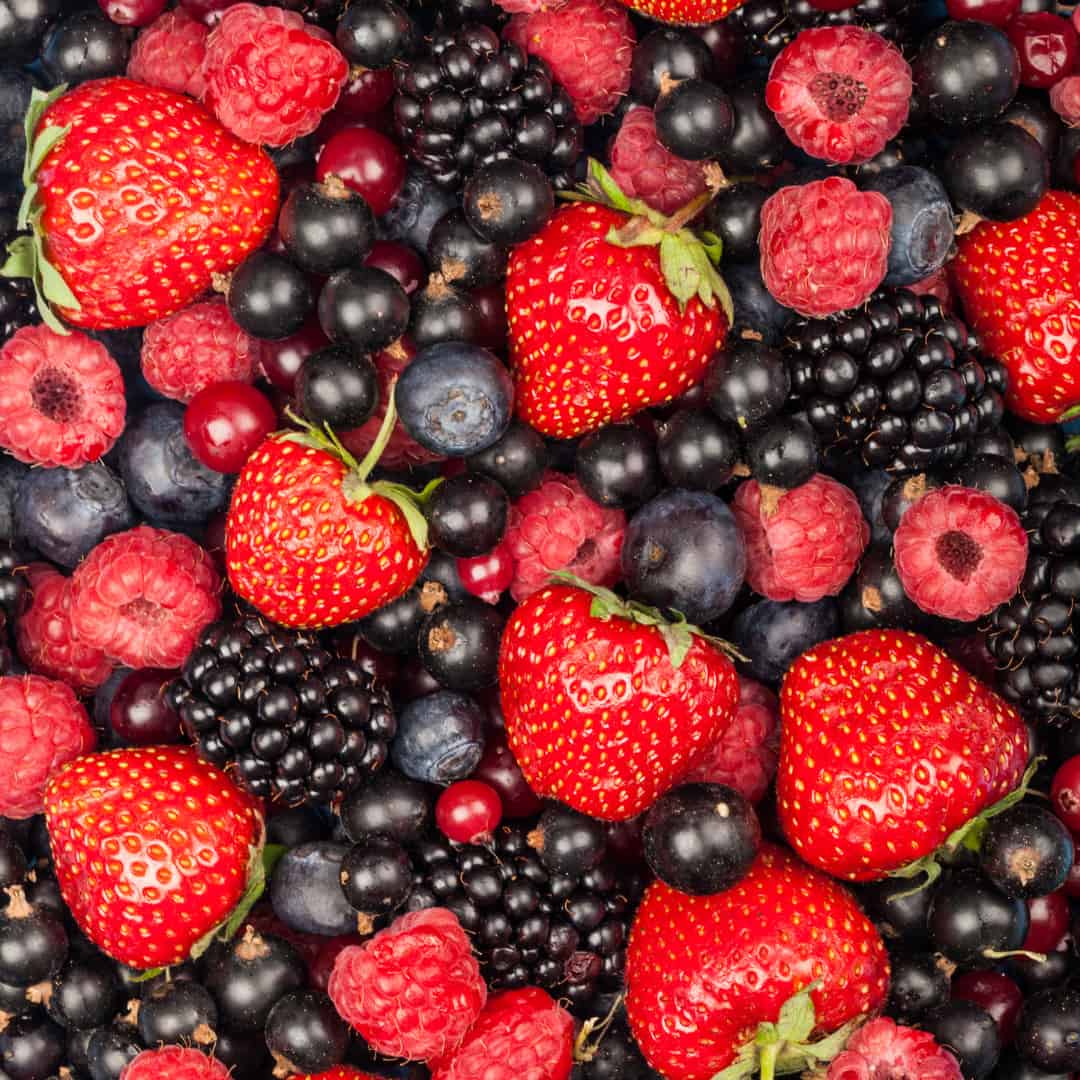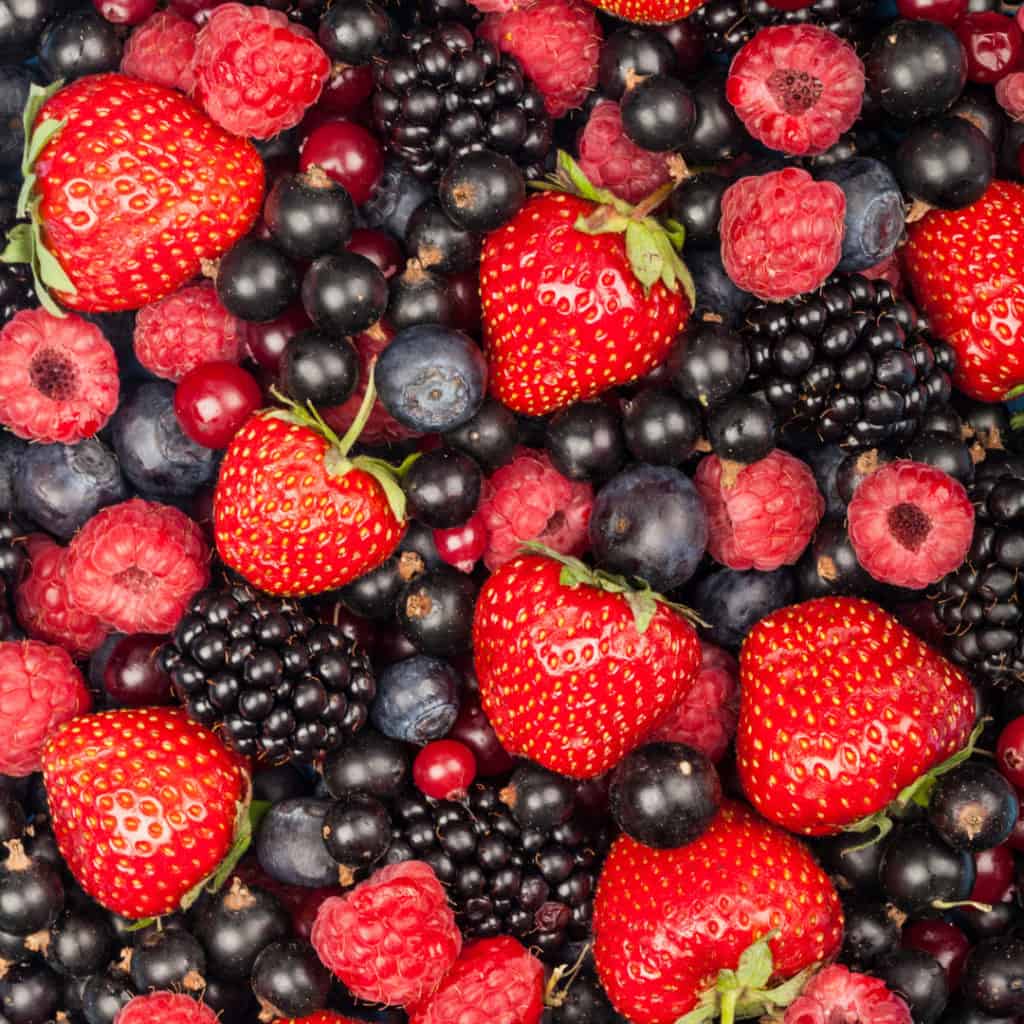 Berries
Out of most all other fruit, berries are the lowest in sugar. And they're very nutritious! They're an excellent source of antioxidants, vitamin C and manganese. Plus they' re high in fiber. In moderation, berries on Keto are perfectly fine!
But, not all berries are created equal. Each type of berry has different carbs counts. It can be very easy to overeat berries when just snacking on them. Because of that, one tip to keep you in check is to portion them out into individual serving sizes.
Including them in recipes is another great way to get satisfy your berry cravings without going overboard. Speaking of berry cravings, if you can't decide which berry to choose from, why not try a sweet and decadent combination in this Mixed Berry Crumble!?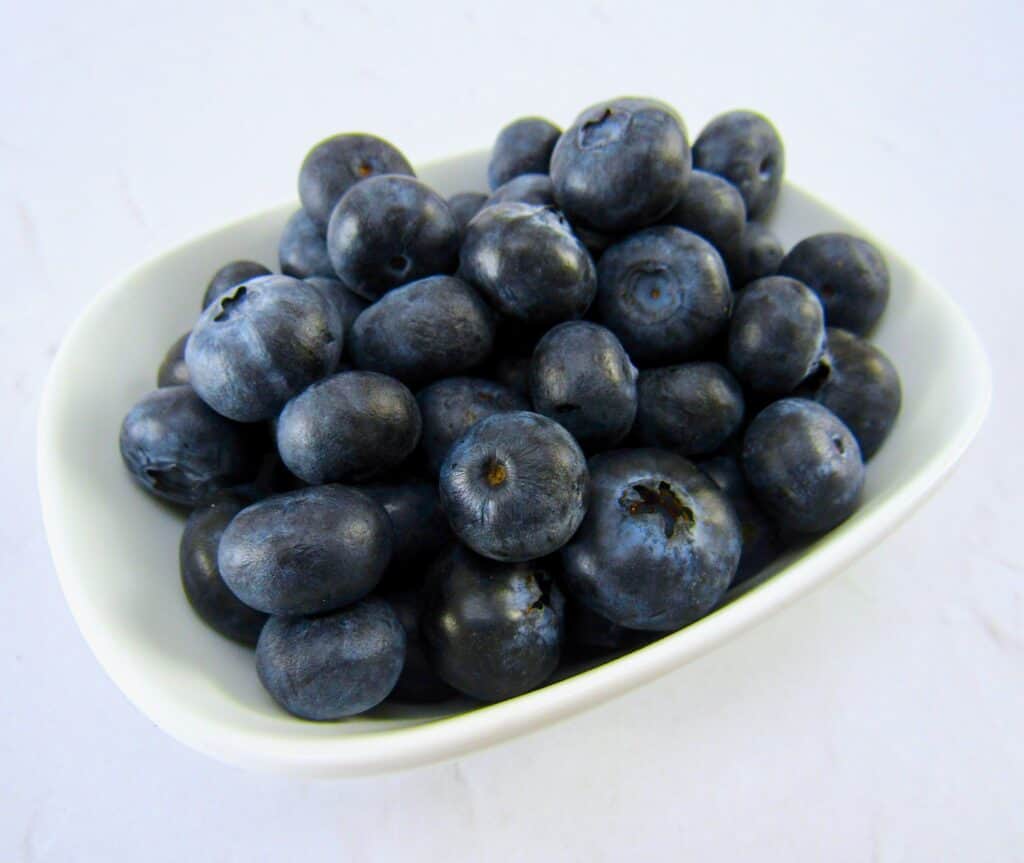 Blueberries
Out of all the berries, blueberries come in with the highest carb count. But that's not to say they are off limits. Blueberries on Keto can be hard to portion control. So eating them in a recipe or salad will help you from over indulging.
There are 17 net carbs in one cup of blueberries. Now that might sound like a lot, but think about it this way. A whole recipe usually only calls for ¼ to ½ cup of blueberries and most recipes make 8-12 servings.
This allows you to get your blueberry fix without eating a whole cup at one time. Here are some of my all time favorite Keto blueberry recipes that I am sure you'll enjoy.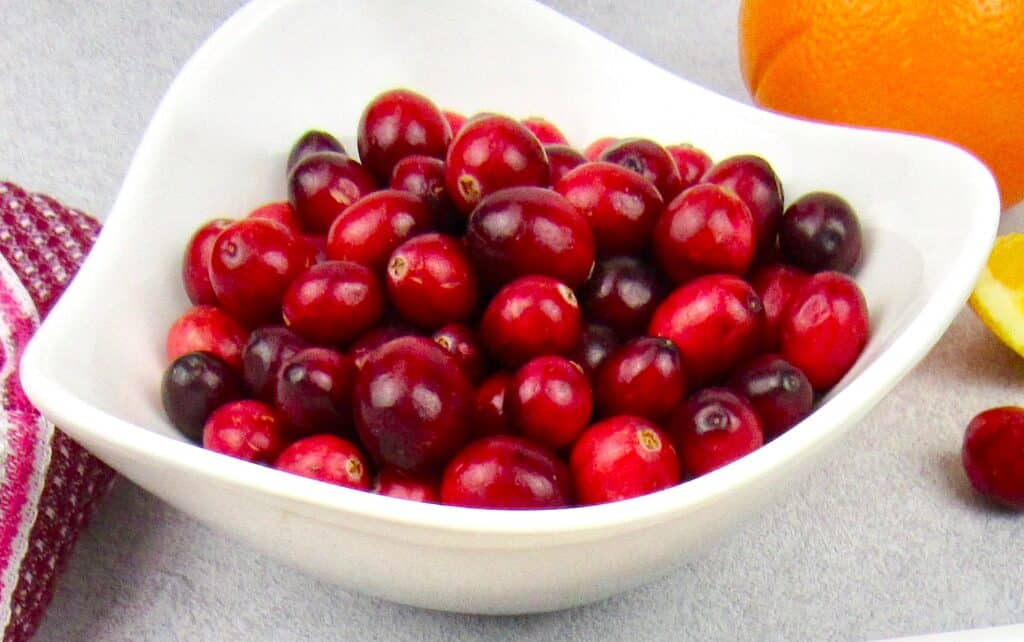 Cranberries
Cranberries have fewer net carbs than blueberries and are equally delicious. With only 9 net carbs, per cup, you can enjoy cranberries on Keto without guilt!
When you can buy them fresh they're a really special treat. Cranberries are seasonal, so when you see them stocked in the markets, starting mid to late September through last November, grab them while they last! I also like to freeze a few bags at the end of the season, this way I have them a few more months, just in case!
Check out these delectable Keto cranberry recipes: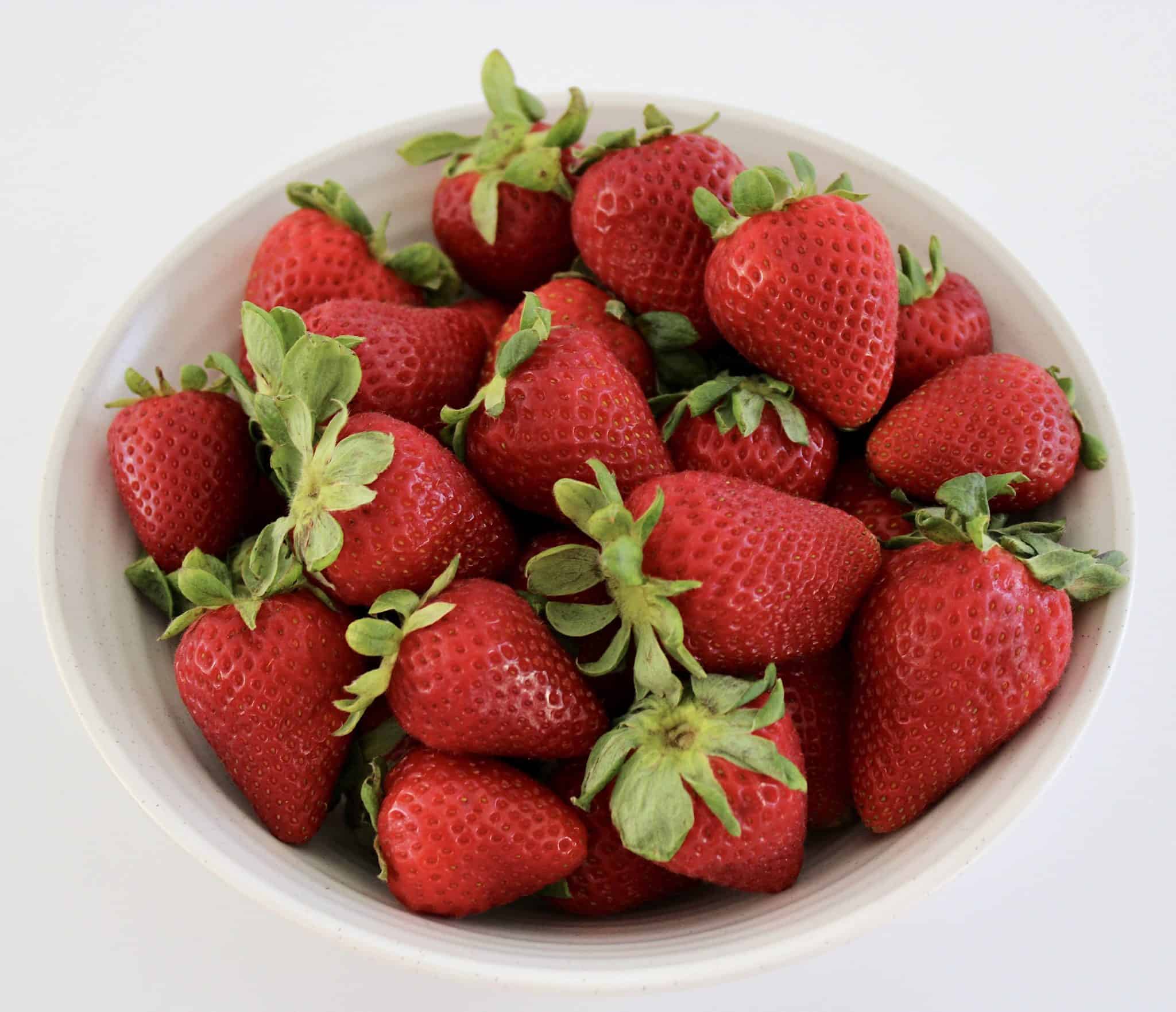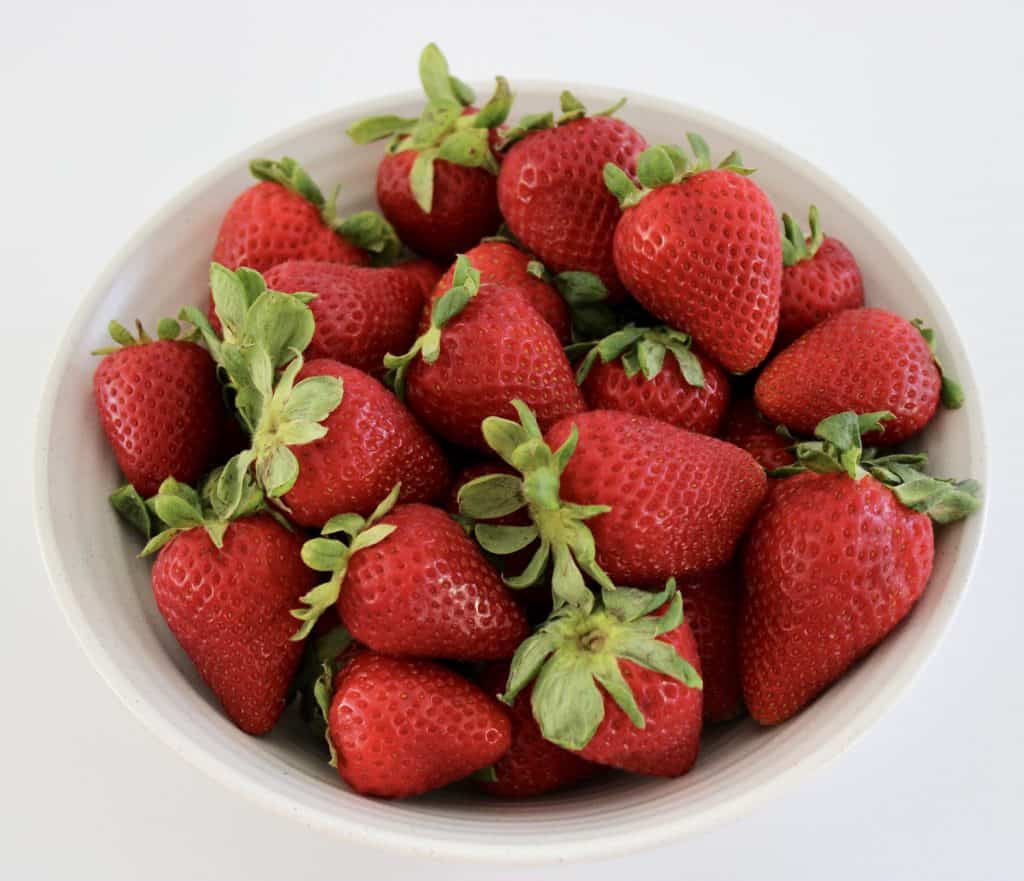 Strawberries
Next in order of carbs are strawberries There are 12 grams of carbs in strawberries per cup, but because of they contain approximately 3 grams of fiber, that makes the net carbs in strawberries 9 grams per cup.
Strawberries on Keto are a super versatile fruit too! They are SO many great low carb recipes with strawberries. Check out just some of these all time favorites: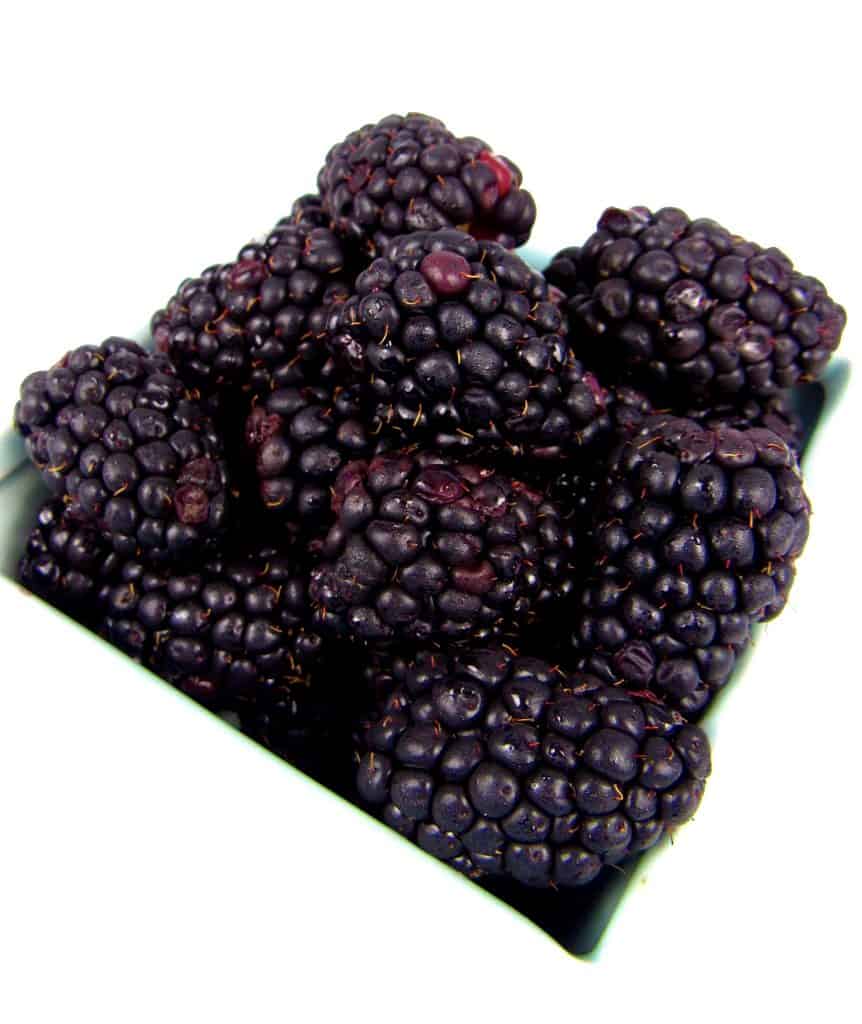 Blackberries
It is hard to beat juicy blackberries when they're in full season. Blackberries have next to the lowest net carbs than any other berry, only second to raspberries. With only 3.5 net carbs per ½ cup serving, blackberries on Keto are the perfect low carb snack or ingredient for jams and sauces.
Whether you're eating them for a snack or using them in one of these Keto blackberry recipes, they make a really great sweet and low carb snack.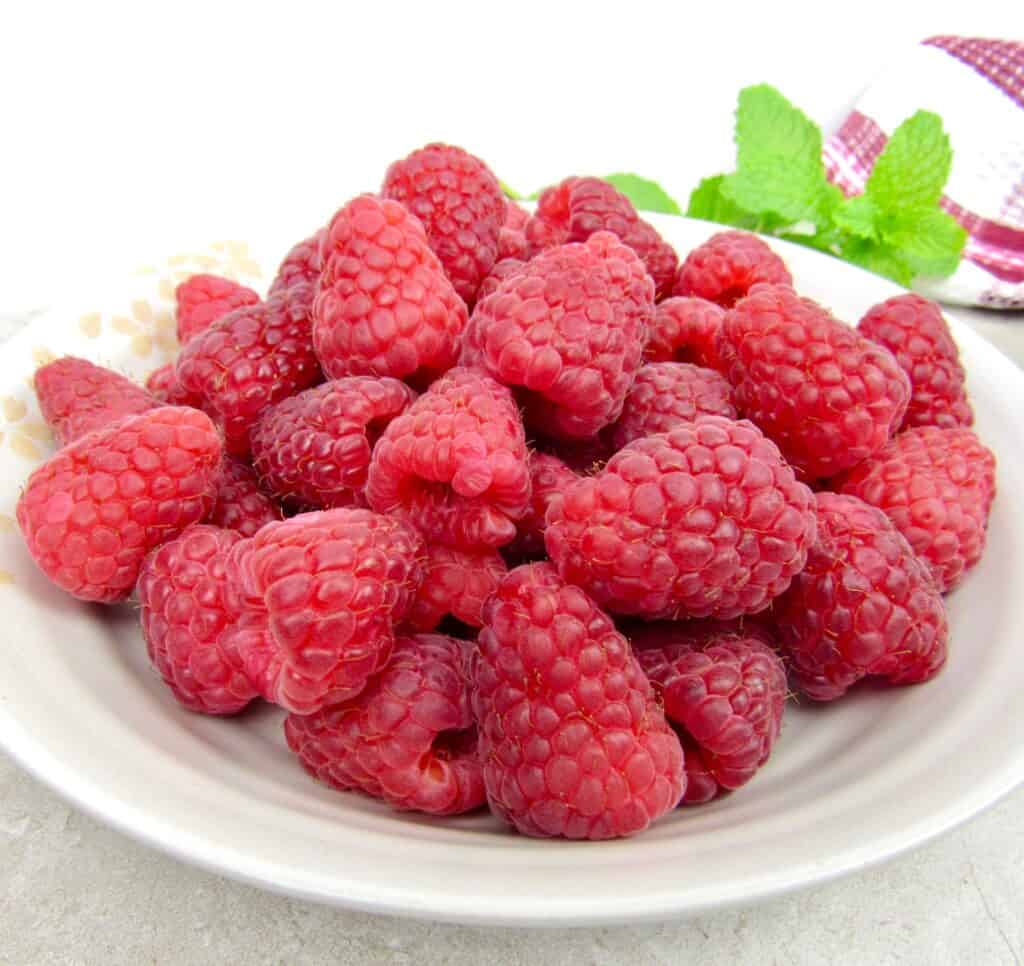 Raspberries
Raspberries on Keto are probably considered the best fruits. They're nutrient dense and with only 6.7 net carbs in one whole cup of raspberries, the possibilities of ways to use them are endless.
When you see how many wonderful ways you can enjoy the sweet and tangy flavors of raspberries, you'll want to keep some of hand all the time!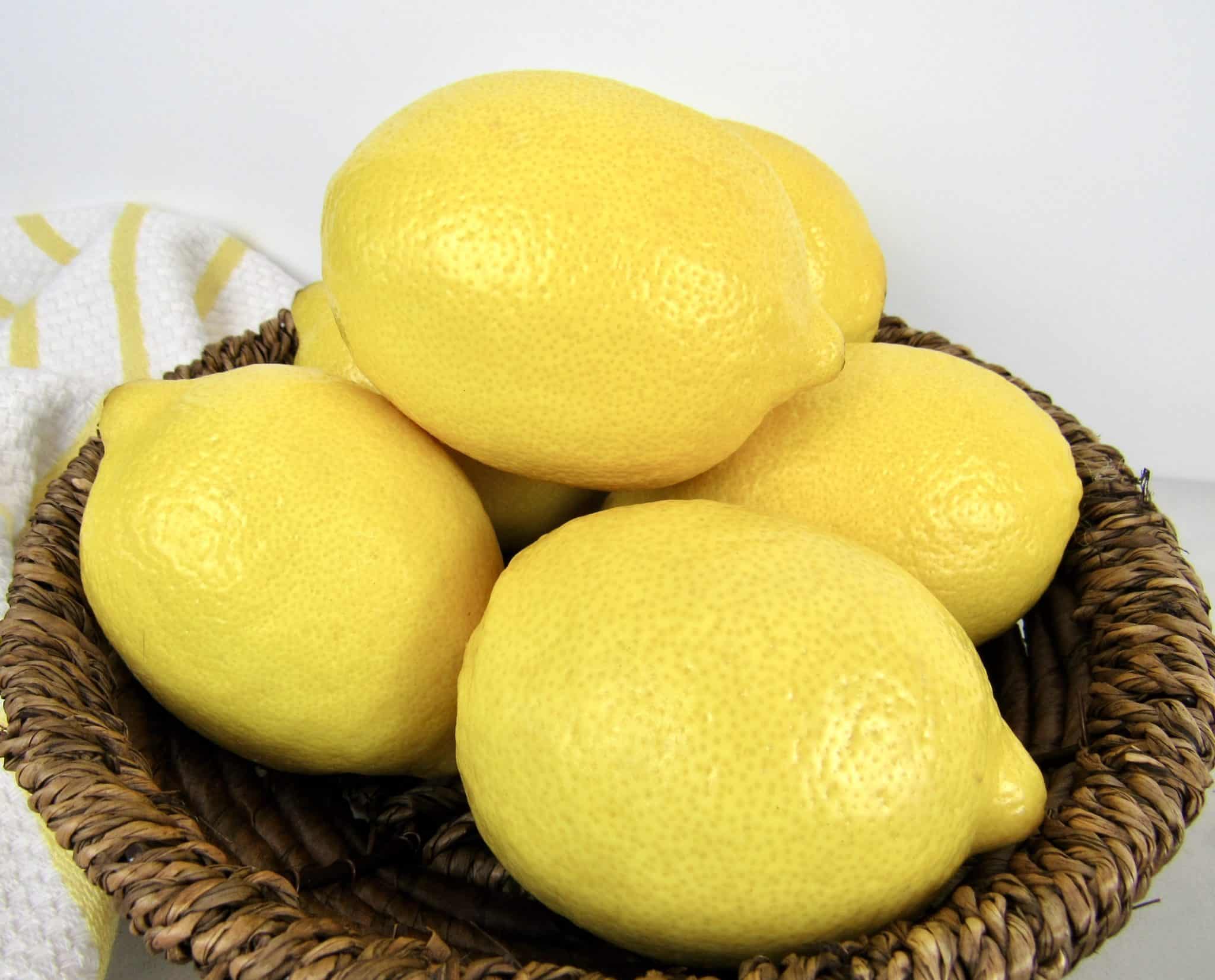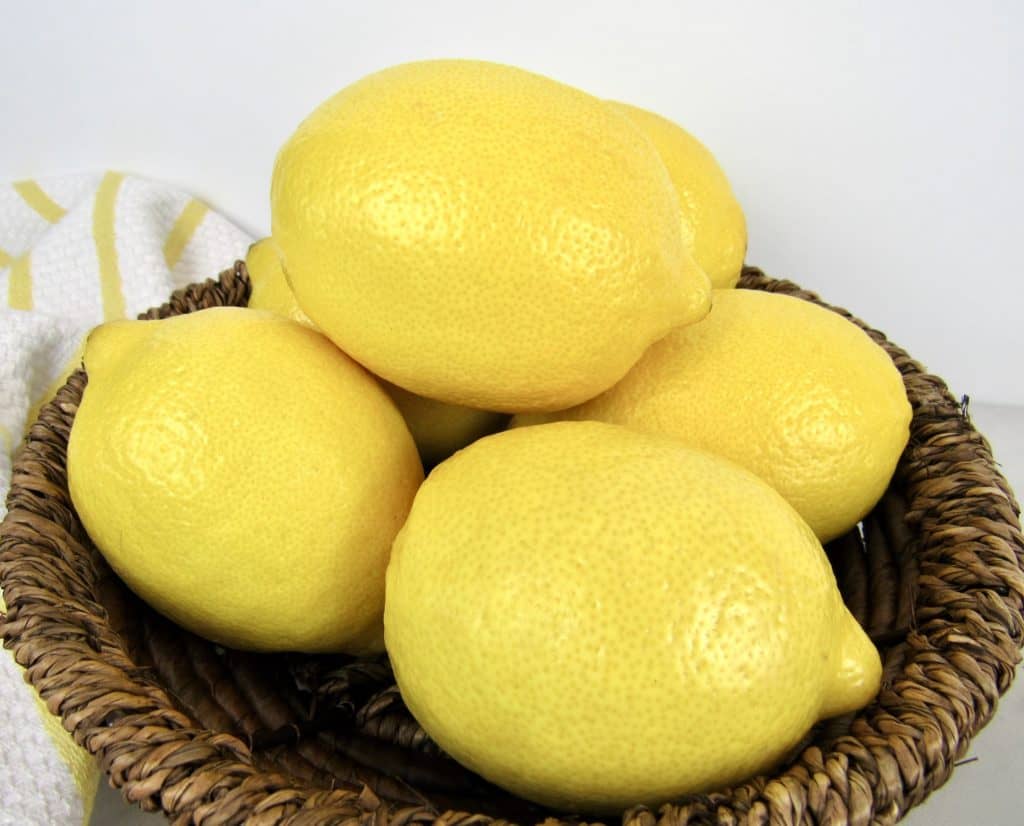 Lemons and Limes
While come citrus should really be avoided for low carb diets, lemons and limes on Keto pack a ton of flavor with just a small amount of zest or juice. Lemon and lime juice is loaded with vitamins like, vitamin C, nutrients and antioxidants too!
The net carbs in lemons and limes are relatively low compared to those found in other citrus fruit. For instance, a small orange can have up to 15 grams of carbs. That's almost a whole daily carb allowance if you're on Keto.
The great thing about lemon on Keto and limes is that though a whole cup of lemon juice has about 16 net carbs, and lime juice has approximately 10 net carbs, you only use up to a tablespoon in each serving of most recipes.
The flavor is so incredible a little goes a long way! If you're looking for zesty and mouth- watering Keto lemon and lime recipes, these will become some of your new favorites: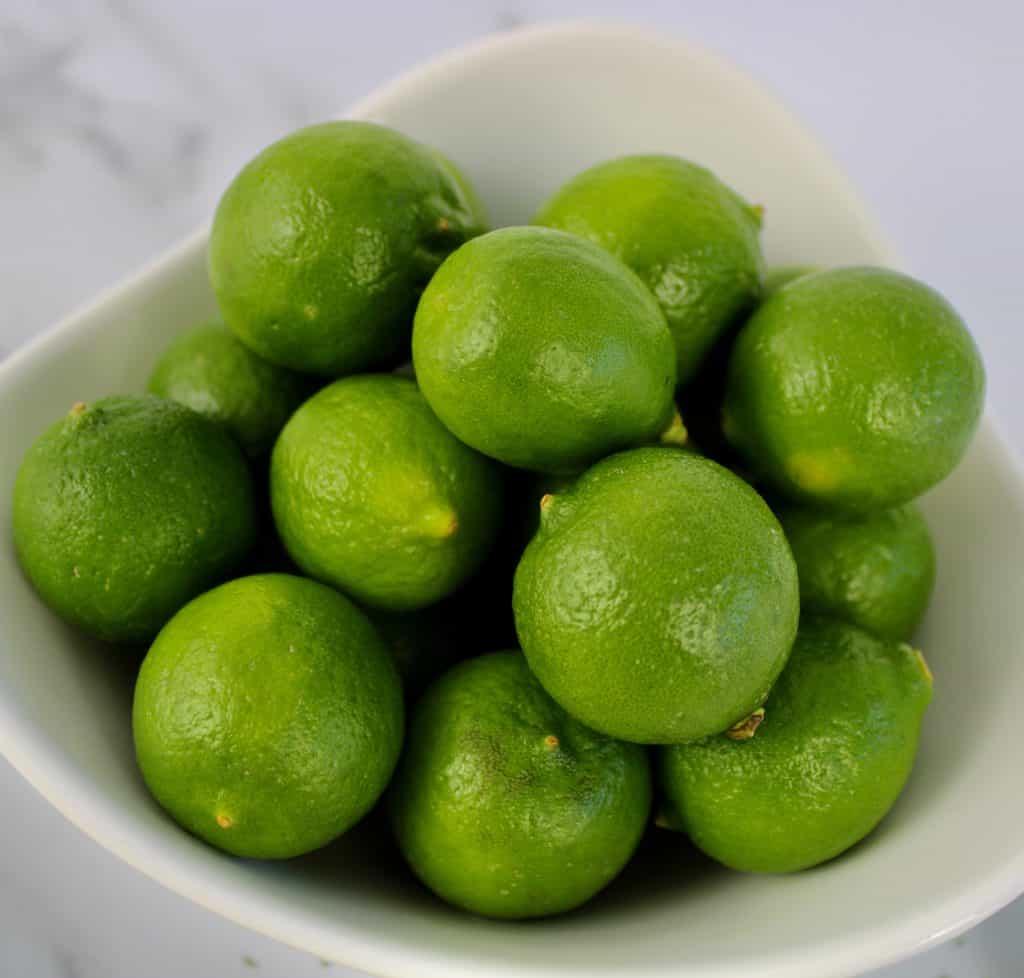 Tips for Fruit on Keto
On top of all these glorious recipes, adding low carb fruit to your diet can be as easy as these helpful tips:
Freezing berries in water to make flavored ice cubes for unflavored tea.
Squeeze some fresh lemon in your drinking water. It adds such a refreshing flavor!
Lemon and lime just mixed with a little olive oil makes a simple, yet amazing dressing for a salad.
Adding a little lime zest in your favorite Keto Mexican recipes is a low carb way of adding a great punch of flavor.
Savory fruits like olives, tomatoes and avocados are an excellent stand-alone fruit. Enjoy them as a healthy snack or portion them out as a Keto side.
I hope you enjoyed reading and seeing all the great fruit recipes you can enjoy on Keto, while keeping your low carb goals.
More Keto Diet Articles