Keto doesn't mean all the bacon and butter you can eat. Take a look at what an important role veggies on Keto play!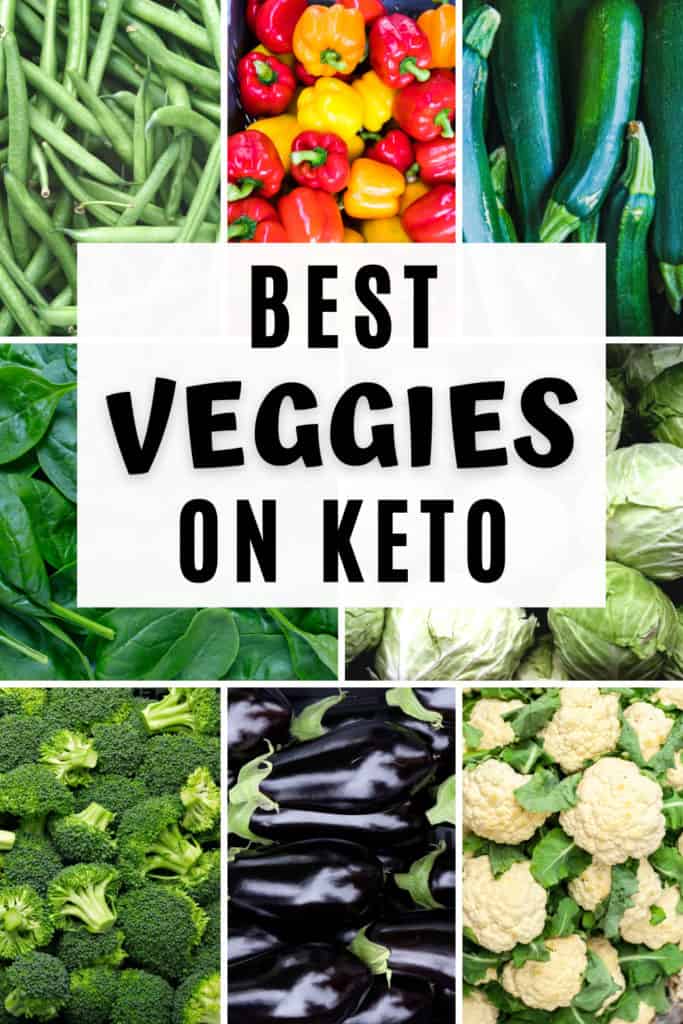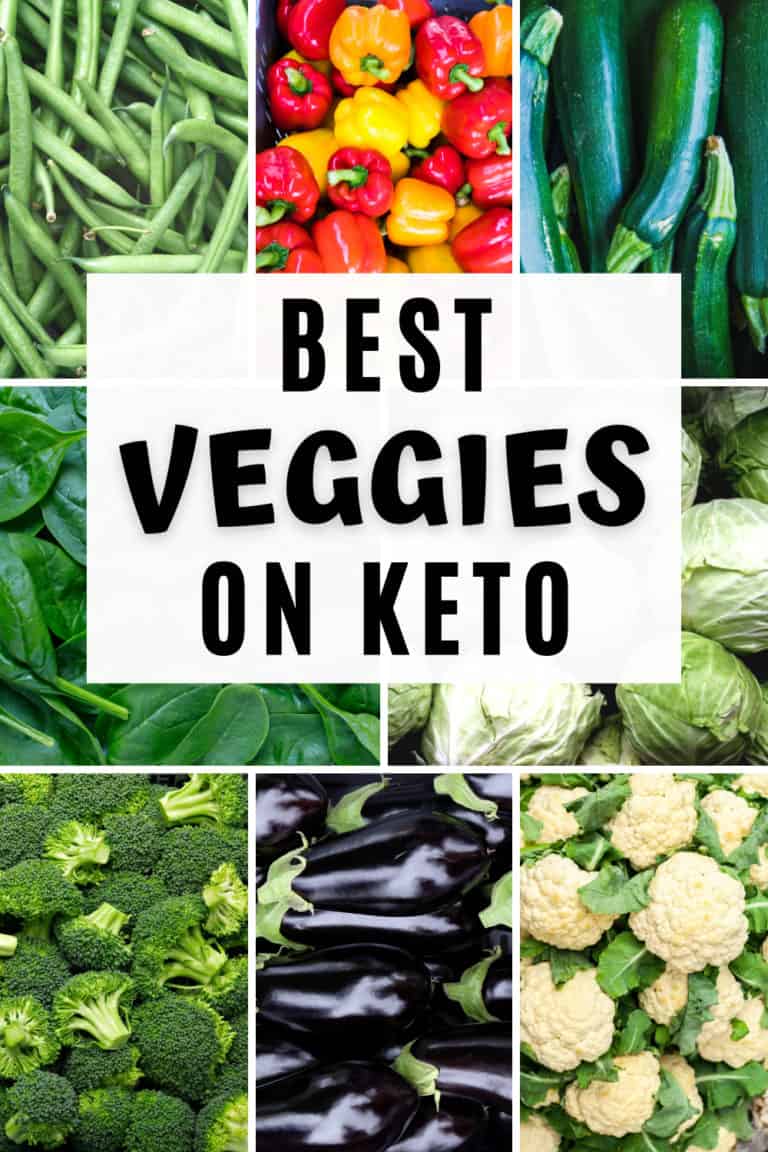 One of the biggest myths about Keto is you can't have vegetables. That's simply not true. What is true, is that some vegetables contain a higher amount of natural sugar than others. That's why it is important to know which ones are best at keeping your carb intake in check while having a well balanced diet.
Vegetables not only provide essential nutrients, they are a fantastic and delicious way to add versatility to your diet. Not, all veggies are considered low carb options, so let's take a look at some of the best and lowest carb choices and amazing ways to prepare them.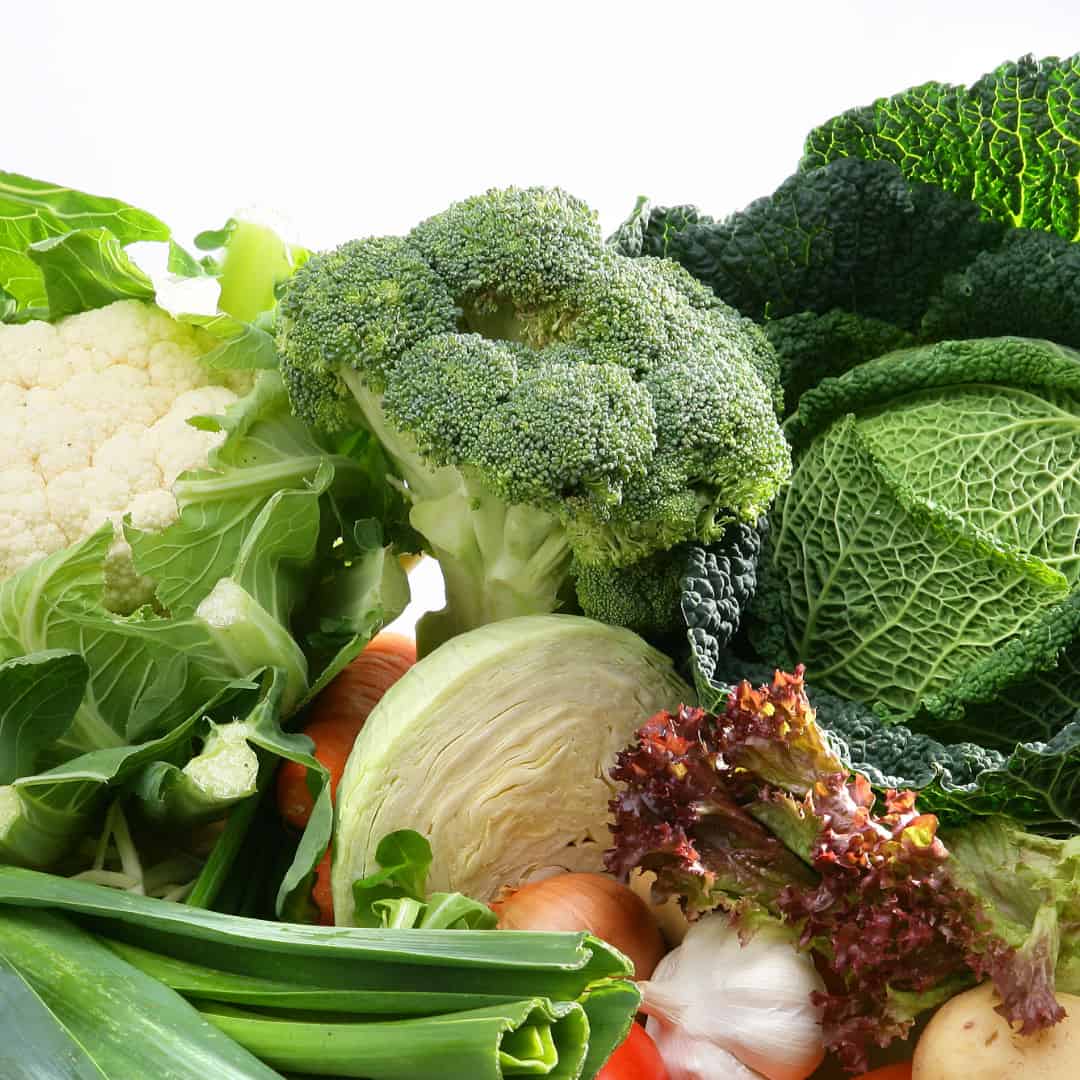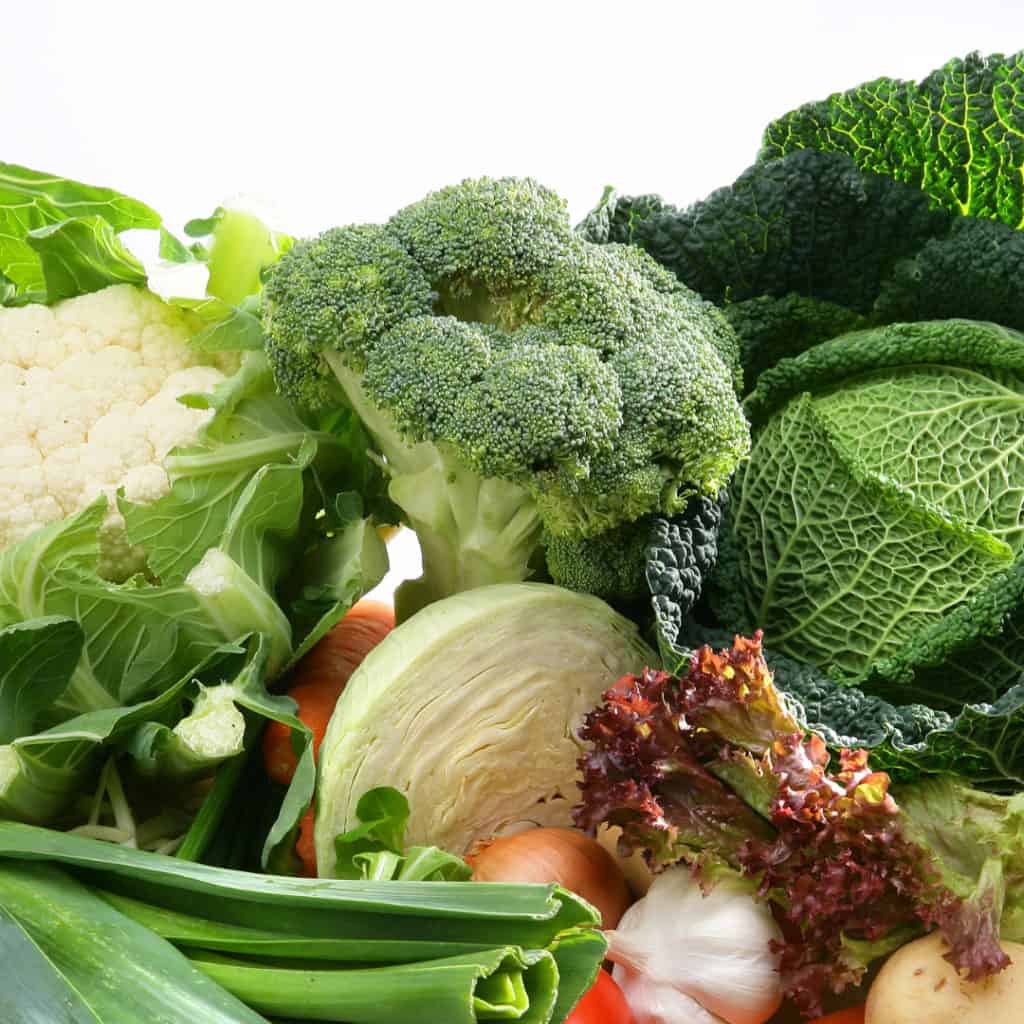 How To Count Carbs in Vegetables
If you're brand new to the Keto world, you will often hear the term, especially in relation to vegetables, "net carbs verses total carbs." But don't let that confuse you, because it's super easy to figure. To figure the net carbs in food, you take the total grams of carbs, minus out the grams of fiber and you're left with the amount of net carbs.
Another thing you may see that differs between people that follow Keto is whether you should keep track of your total carbs or your net carbs to keep them under 20-30 grams per day.
It's best explained this way; digestive enzymes in your body can't break down fiber easily, which in return causes it to pass through your GI tract. Since your body is not absorbing it, like other forms of carbohydrates, you do not count it. Easy, right?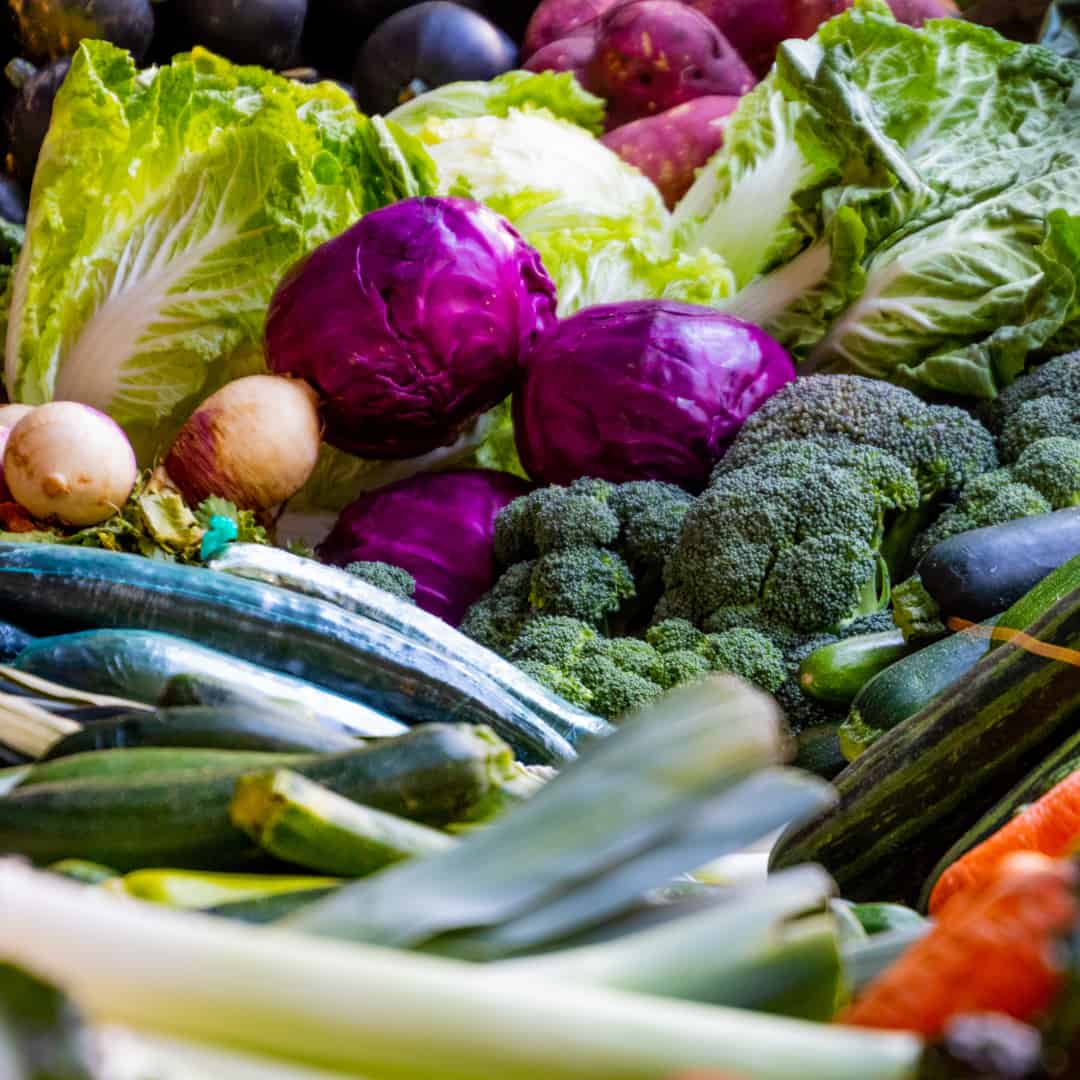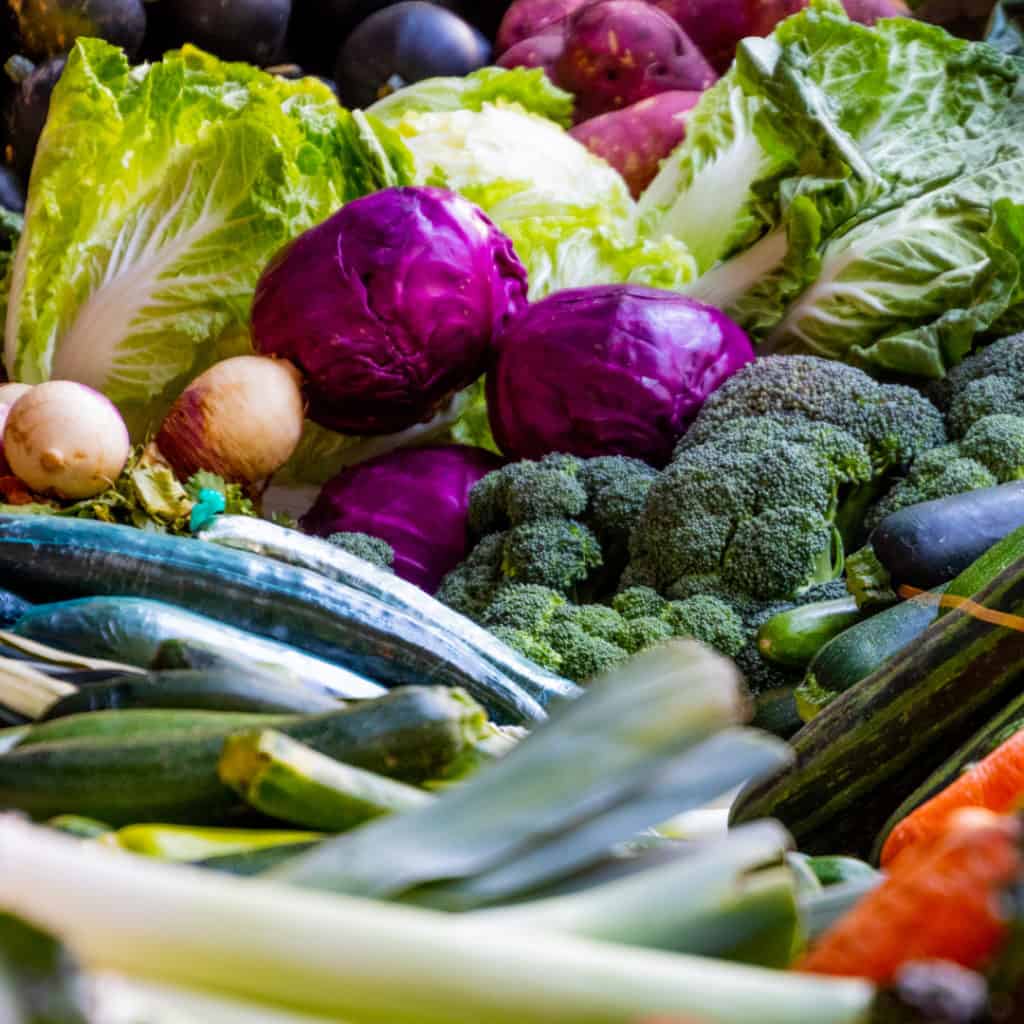 What Vegetables are Best on Keto
Did you know that all vegetables contain carbs? Yep, every single veggie has some amount of carbohydrates. And those carbs can add up quickly when it comes to certain types of vegetables. So, how to you choose which ones to incorporate into your Keto meal plan?
The list of Keto veggies is a long one, but there's a rule of thumb you can follow that will be good guide. Vegetables that are grown above ground are lower in carbs than those below ground, or root, vegetables.
A few examples of some excellent above-ground veggies are all the glorious leafy greens, peppers and zucchini, eggplant, as well as the ever so popular cauliflower.
Are there Exceptions to the Rule?
There are a few vegetables that are grown below ground that are considered lower in carbs than others and when eaten in moderation are perfectly fine for Keto. These include onion, scallions, leeks, garlic, radishes and carrots in small quantities.
Keto Vegetable Recipes
Now that you have a good idea about which Keto vegetables you can enjoy, let's talk about some amazing ways to prepare the some of the popular ones, along with carb information for each one so you'll never get bored with the same ole "Keto foods" again.
Cauliflower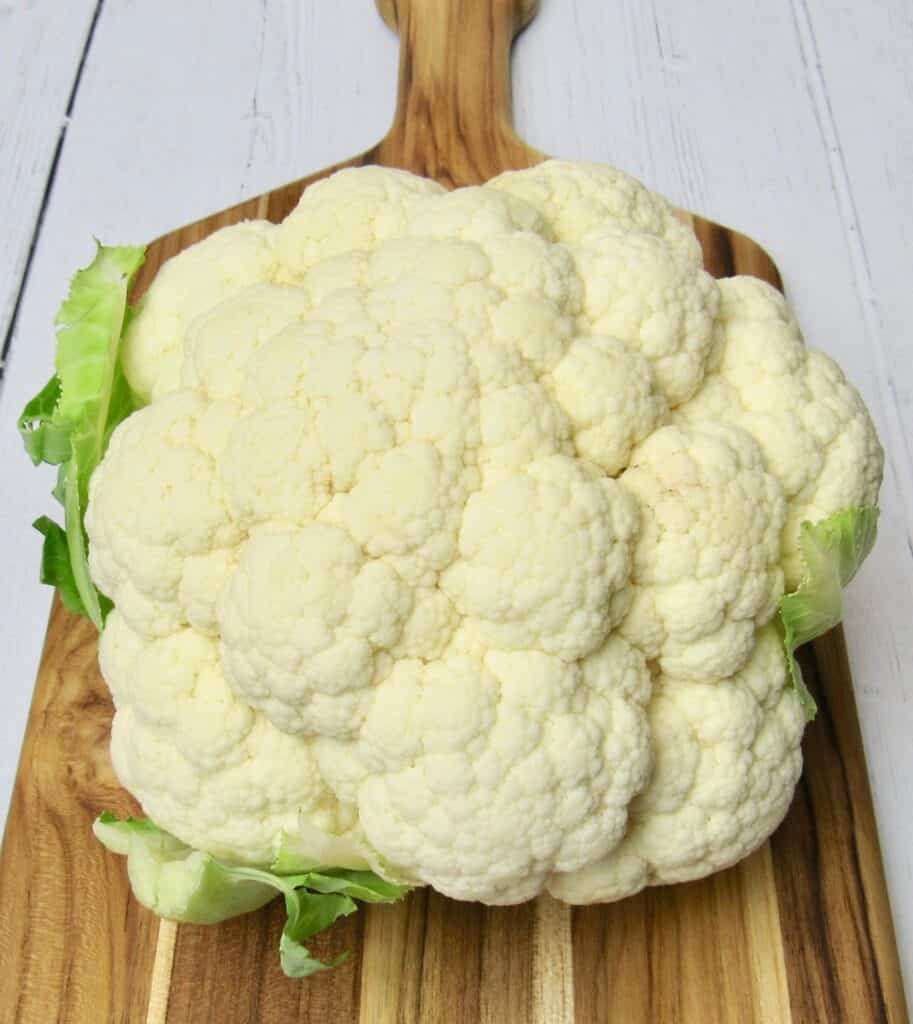 Let's jump right into it with the MVP of all Keto veggies. Cauliflower! This vegetable has to be the most versatile of all vegetables. Not only is there a plethora of ways to prepare it, it's very nutritious. In fact, it has just about vitamin and mineral that you need, especially vitamin C, vitamin K and B6.
Carbs in Cauliflower
In a one-cup serving of raw cauliflower, there are 5.3 total carbs with 2.5 grams of fiber leaving the net carbs around 3 grams! That makes it an excellent choice when deciding on low carb sides. Especially when you can use it in so many Keto recipes. Take a look at a few of these all time favorite cauliflower recipes:
Keto Cauliflower Recipes
Lettuce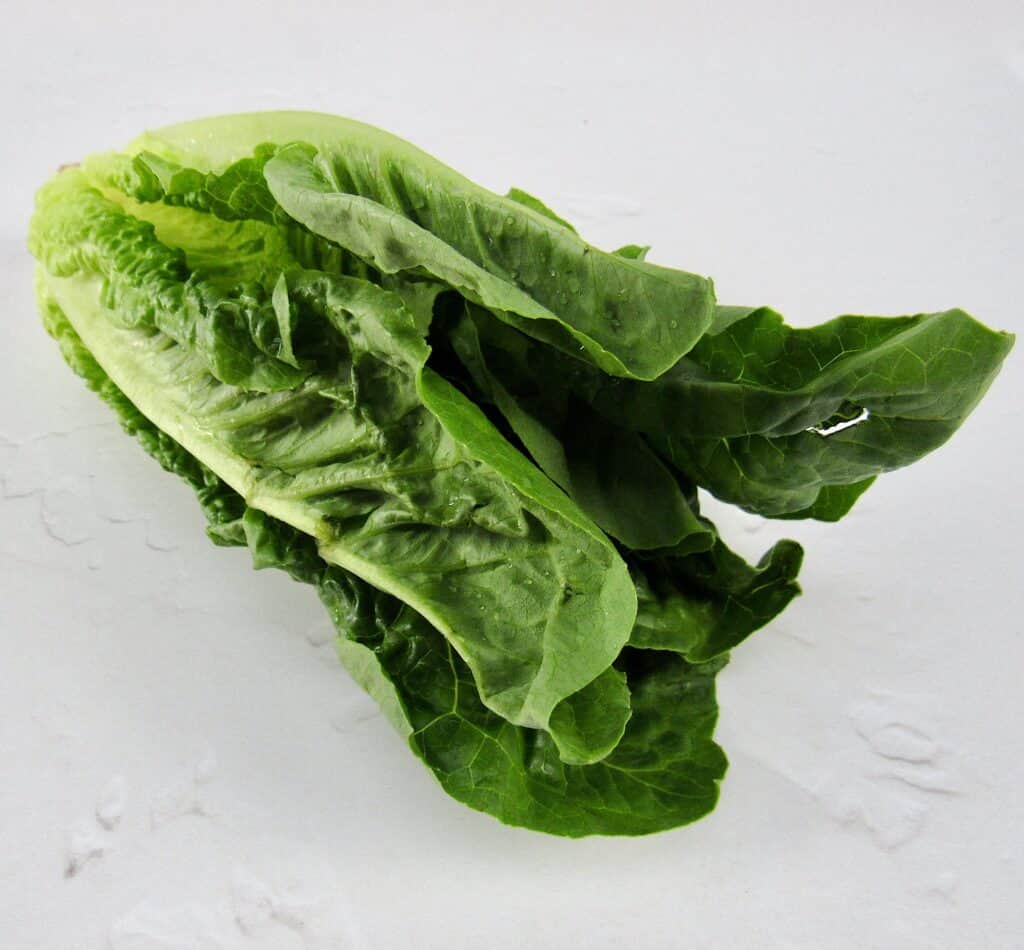 Lettuce is sort of like a unsung hero on Keto. There are many types of lettuce to choose from and all are Keto friendly.
Romaine is one of the most popular lettuces because it holds up so well to heavy salad dressings as well as vinaigrettes. Romaine has its own host of nutrients that some may find surprising.
Romaine lettuce is high calcium, phosphorous, magnesium, and potassium. It's also a great source for beta carotene, vitamin C, vitamin K, and folate.
Carbs in Romaine Lettuce
A serving of romaine lettuce is considered to be approximately 2 cups. For one serving there are 3 total grams of carbs, 2 grams of fiber, which means there is only 1 net carb per serving! Wow, right? And if you think lettuce is boring, just take a look at these amazing Keto salad recipes:
Keto Recipes with Lettuce (Romaine)
Spinach on any low carb diet is an excellent choice. Regardless if you prefer it raw, in a salad, or cooked, you are loading up on high amounts of carotenoids, vitamin C, vitamin K, folic acid, iron, and calcium. It is all around a super star of green veggies.
Spinach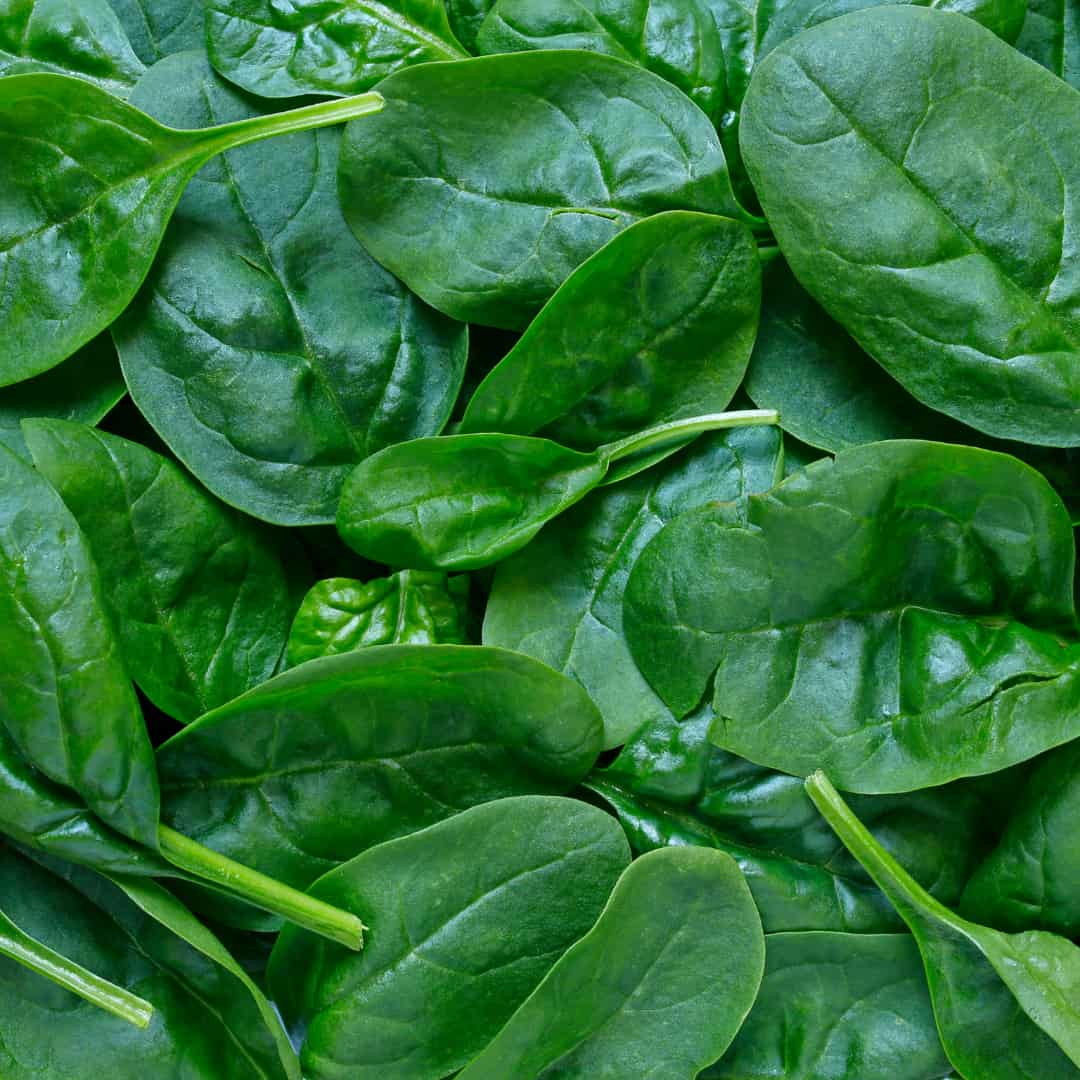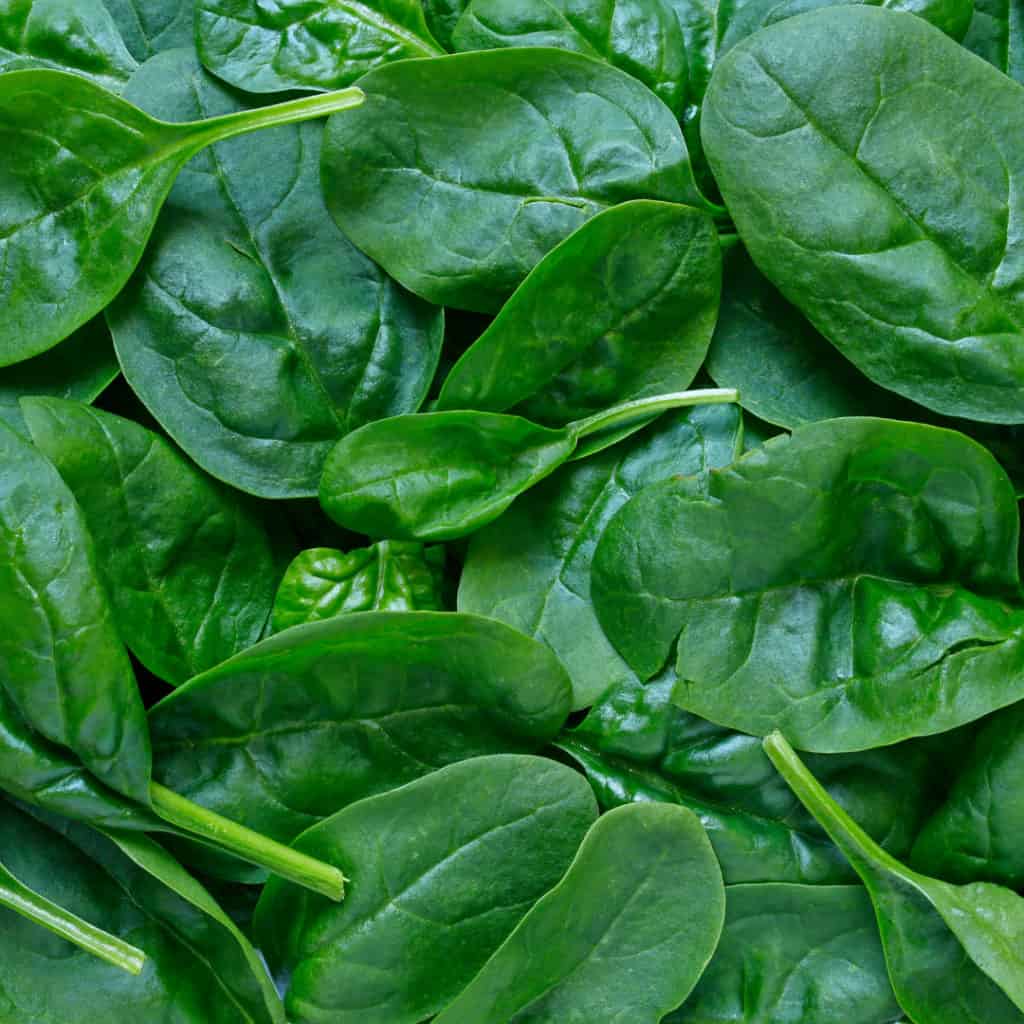 Carbs in Spinach
Almost all the carbs in spinach come from fiber. That's especially the case with raw spinach. There's less than 1 net carb in raw spinach! Cooked spinach breaks down some of the fiber which causes the carbs to be higher, around 4 net grams of carbs per cup, but it remains one of the best low carb vegetables you could choose from. Take a look at these Keto recipes with spinach:
Keto Spinach Recipes
Broccoli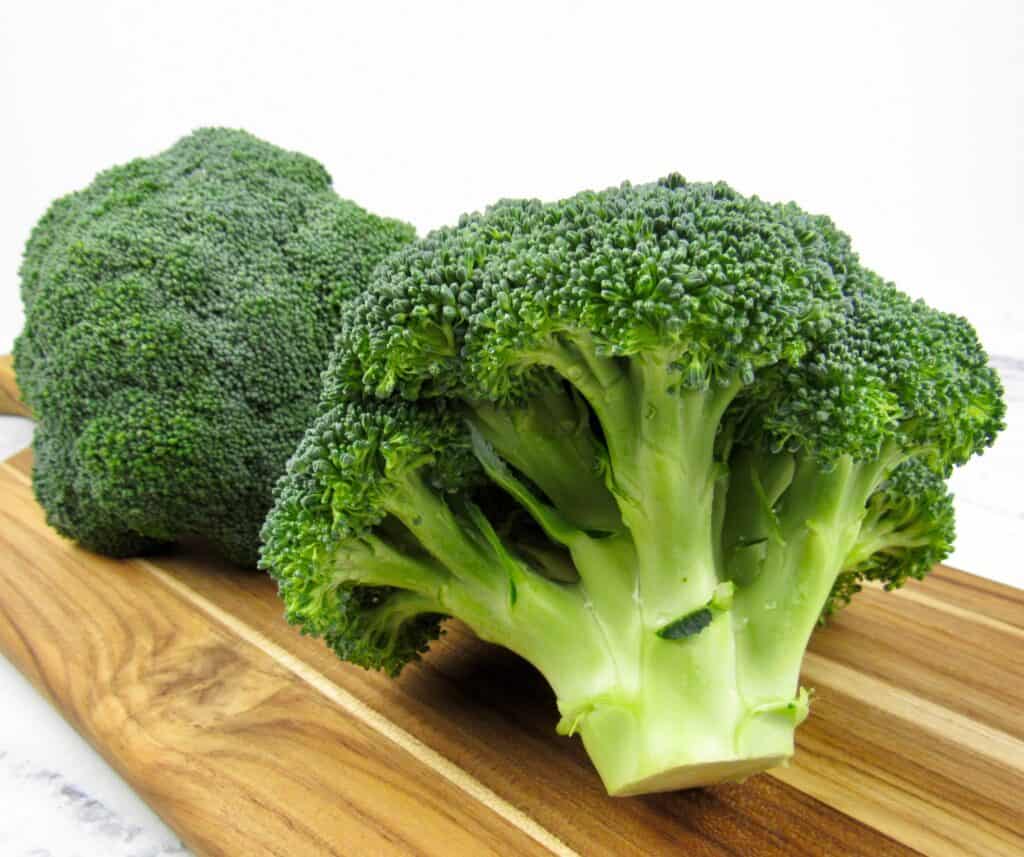 Broccoli is one of those low carb veggies that is just as tasty raw as it cooked. It is also considered a Keto super food because the health benefits of broccoli are almost too many to name.
It has a lot of fiber, vitamin C, vitamin K, iron, and potassium. And did you know that broccoli has more protein than any other Keto vegetable? It's almost a complete meal all on it's own.
Carbs in Broccoli
For a one-cup serving of raw broccoli there are a total of 6 grams of carb, 2.4 grams of fiber leaving broccoli with an impressive 3.7 grams net carbs. Because it's a rather hearty veggie, you can make so many scrumptious and satisfying low carb recipes with broccoli, from appetizers to side dishes to main entrees! Here are some that I am sure will provide you with some broccoli inspiration:
Keto Broccoli Recipes
Asparagus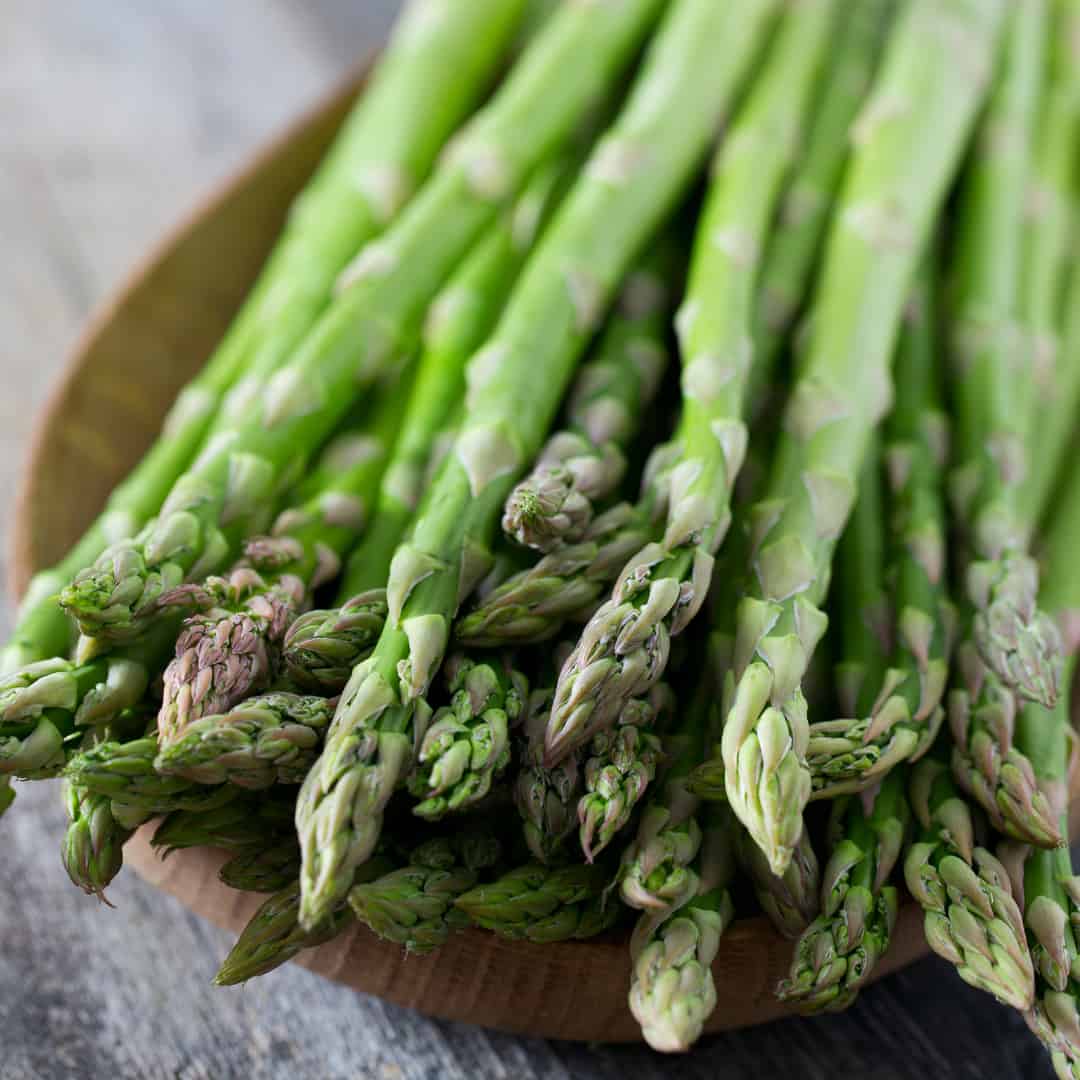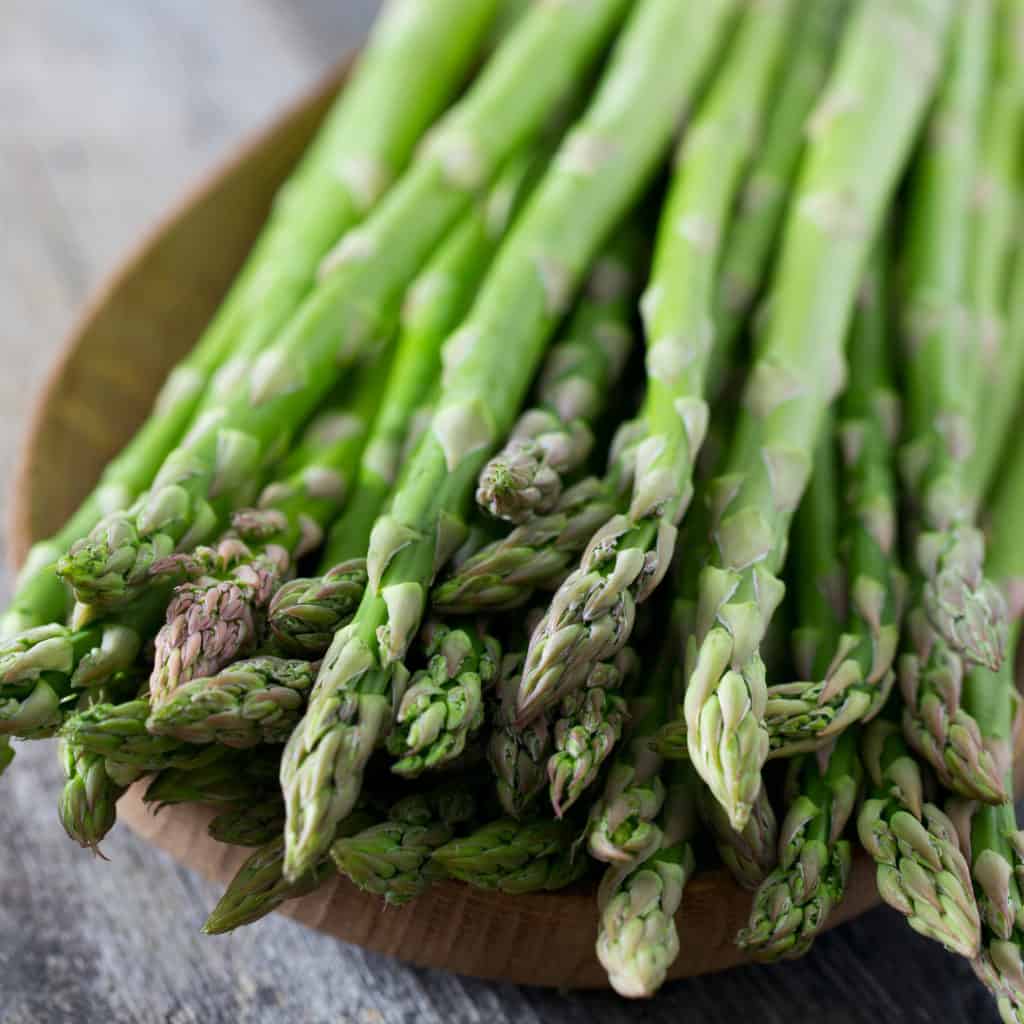 Asparagus is such an awesome low carb wonder. It's a tremendously nutrient dense and comes in a variety of colors that can be used in easy Keto dishes such as frittatas to something as simple as being served grilled alongside a main course. Asparagus contains a whole list of vitamins and minerals, such as folate and vitamins A, C and K.
Carbs in Asparagus
You'll be amazed to know that for a whole cup serving of asparagus, there are only 5.2 total carbs with 2.8 grams of fiber making the net carb count only 2.4 grams! And there are so many mouth-watering ways to prepare it. Check out my all time favorite top three asparagus recipes:
Keto Asparagus Recipes
Mushrooms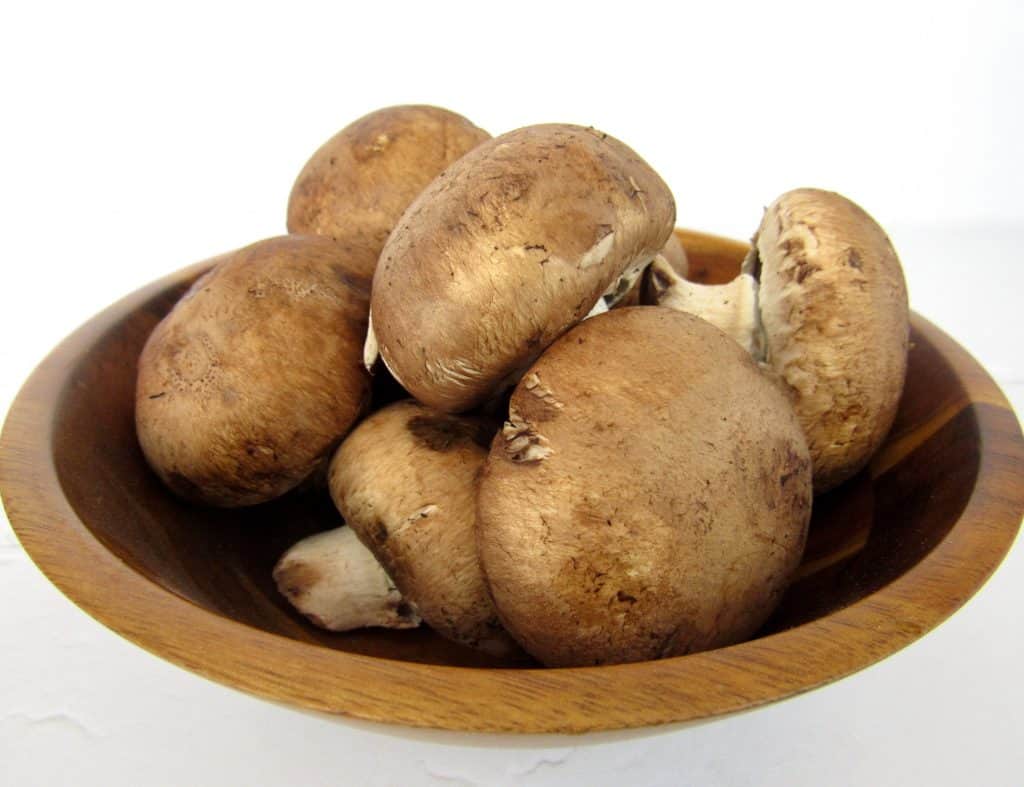 Wait! Before you say it, I know mushrooms technically aren't are vegetable. They are a fungi, but because they are used in so many recipes as a vegetable, I wanted to make sure I gave them some attention. I love them so much that even created an entire article about how tasty and nutritious Mushrooms on Keto are.
Carbs in Mushrooms
Though the carb count varies based on the type of mushroom you're cooking with, on average there are less than 3-5 grams of total carbs in a cup of sliced mushrooms. After you minus out the fiber, mushrooms are left with only 2-3 net carbs.
Because they like a sponge, mushrooms will easily take on the flavor of whatever you are cooking them with. That's a great way to add protein to many low car recipes. Here are some of my favorites:
Keto Mushroom Recipes
Zucchini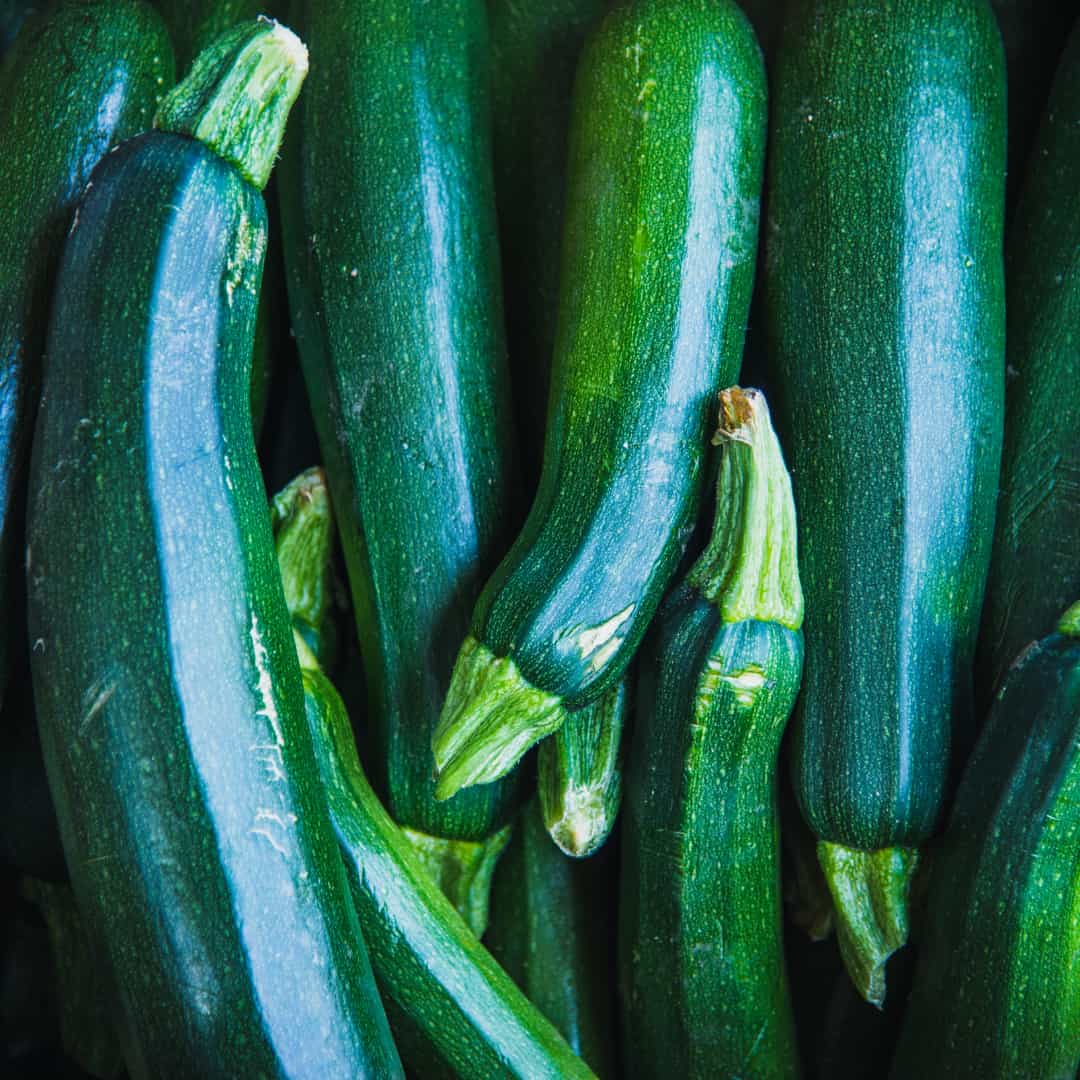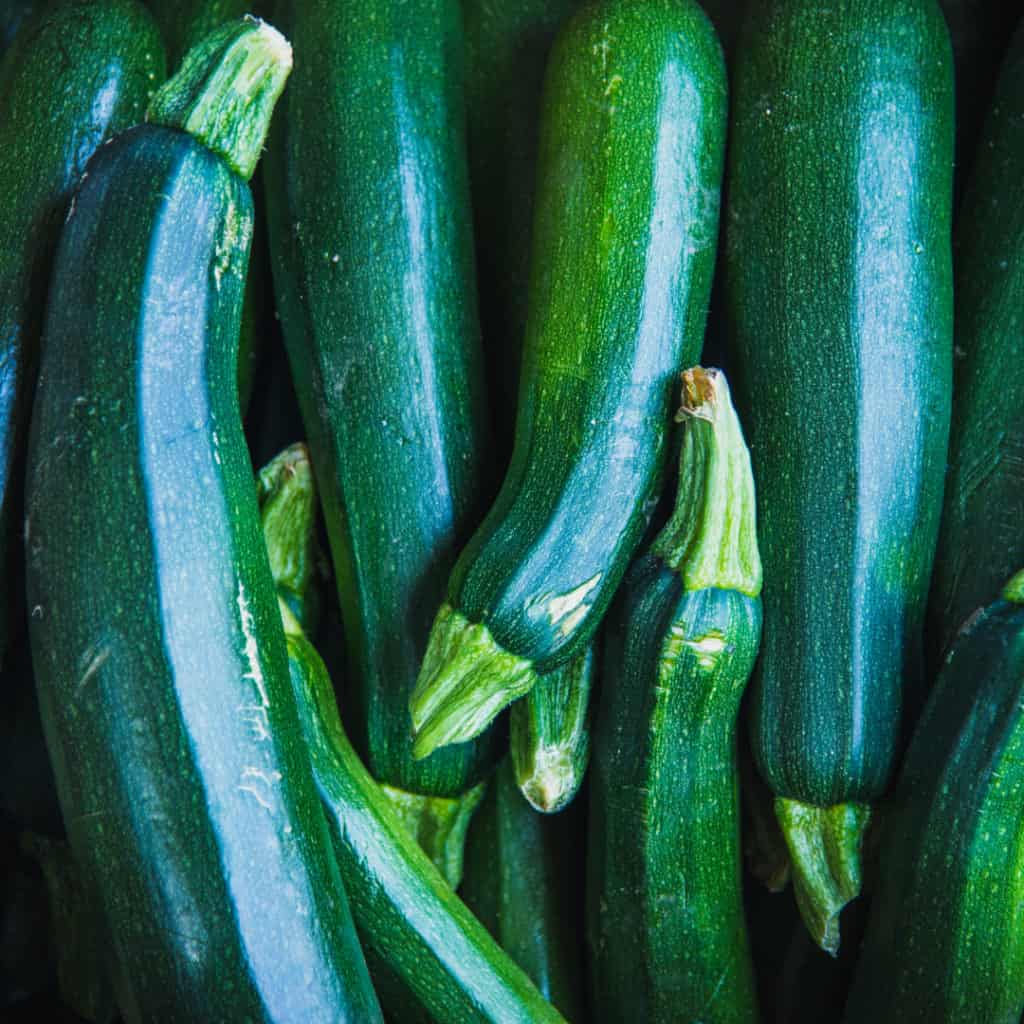 Zucchini on Keto serves as a fantastic side dish. It can take the place of pasta, added to casseroles and even be used in desserts. Zucchini is part of the squash family and hosts so many wonderful vitamins and minerals like, vitamin A, manganese, vitamin C and potassium.
Carbs in Zucchini
The carbs in zucchini is especially low because it's made up of mostly water. For a one cup serving, there are 4 total grams of carbs, which when you minus out the fiber, there's only a little over 2 net carbs in zucchini.
That is what I call Keto friendly! These low carb zucchini recipes are simply amazing and so easy to make:
Keto Zucchini Recipes
Cabbage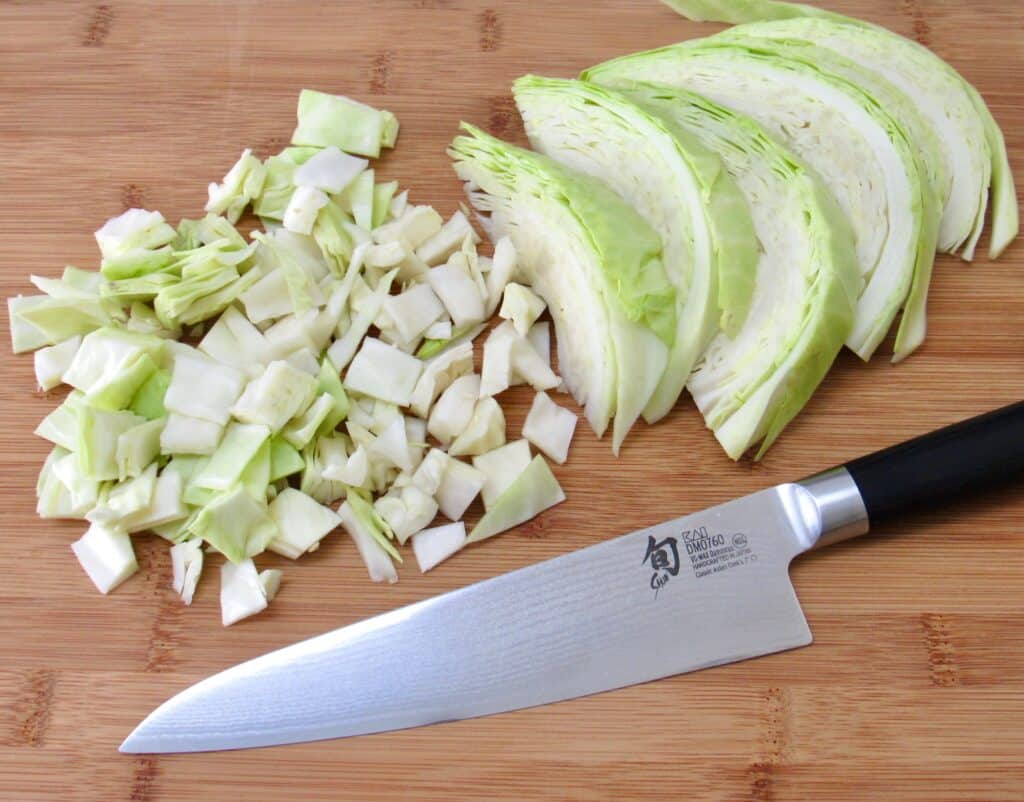 Cabbage on Keto is almost a given. It's full of fiber, extremely low carb and makes the most delicious Keto side dishes! Besides all that, it's also a nutrient dense veggie. It's rich in vitamin B6 and folate but is also loaded with vitamin c, which we all know hosts so many healthy benefits.
Carbs in Cabbage
For a one cup serving, there are 2 grams of fiber out of the 5 total grams of carb. That means there are only 3 net carbs in cabbage. You can enjoy it in so many types of recipes. These Keto cabbage recipes have so many different flavor profiles, you'll never think of cabbage the same way again:
Keto Cabbage Recipes
Eggplant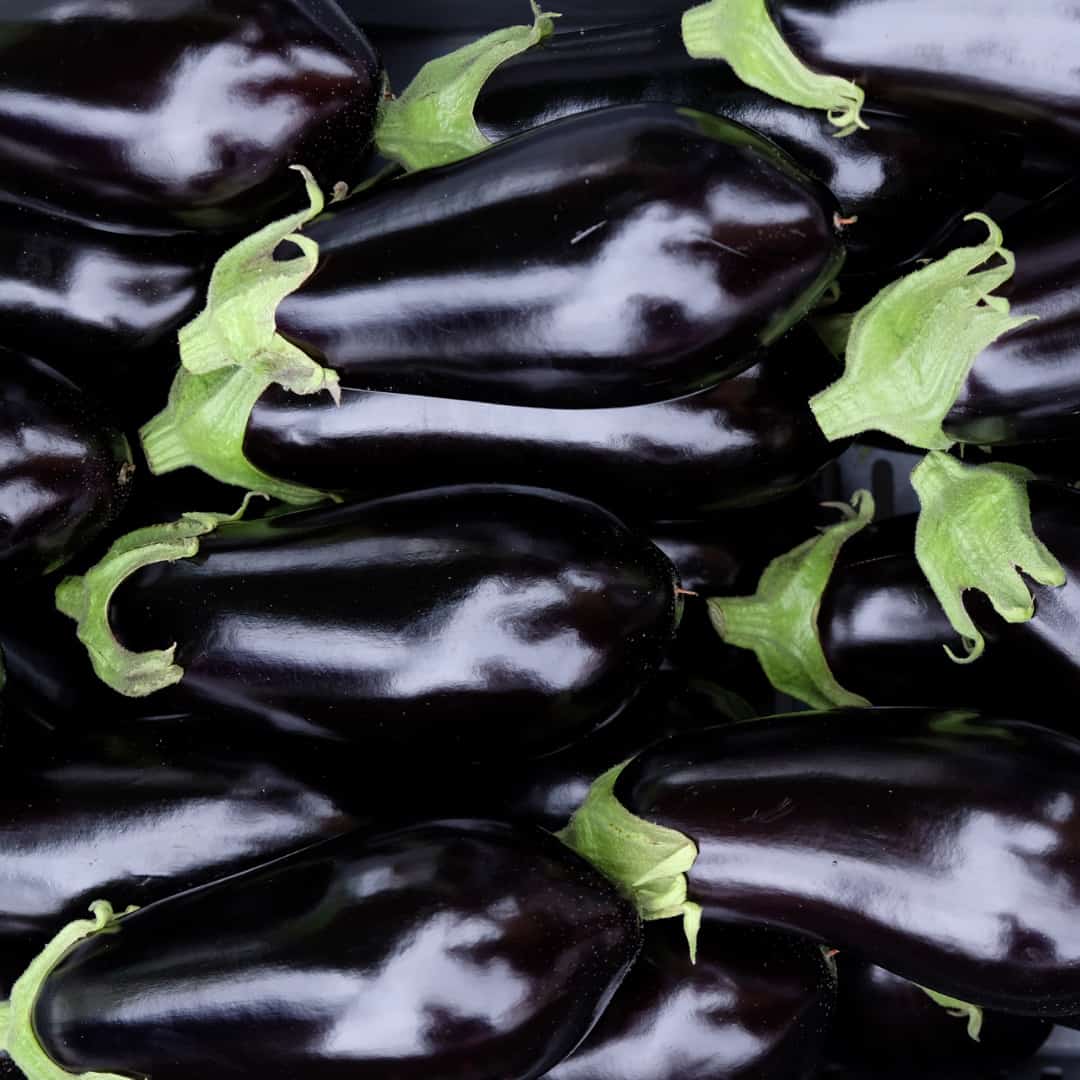 So, here is something you probably didn't know. Though eggplant is often served as a vegetable, it technically belongs to the berry family!
Probably one of the most unique types of Keto friendly produce, eggplant is high in fiber and protein, and boasts a whole list of vitamins and minerals like manganese and folate.
Carbs in Eggplant
Eggplant is one of the few nightshade vegetables that are considered low carb enough to enjoy on Keto. It has a little over 8 total carbs and 2.5 grams of fiber, meaning a whole cup of cooked eggplant has just under 6 grams of carbs.
My two most favorite Keto recipes using eggplant are Eggplant Parmesan and Gluten Free Eggplant Fries. You're entire family will love them!
Brussels sprouts are a little less popular vegetable that its cabbage cousin but they are equally as delicious. And they are packed with amazing nutrients like protein, iron potassium and vitamin C. Because they tend to be a little bitter uncooked, like mustard greens, most of the time you'll see them cooked until tender, seasoned with some sort of fat.
Brussels Sprouts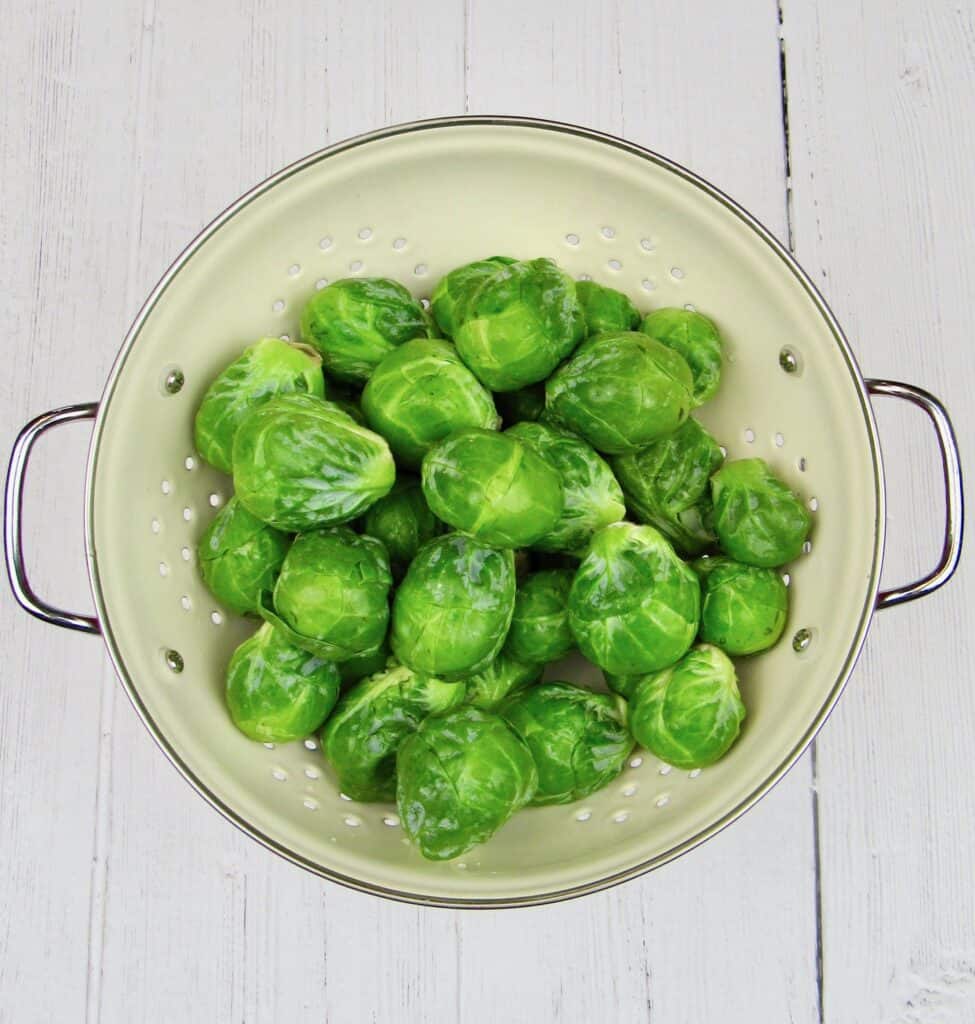 Carbs in Brussels Sprouts
There are 11 grams of total carbs in one cup of cooked Brussels sprouts. They have 4 grams of fiber making the net carbs in Brussels Sprouts to come in around 7 grams. There are so many wonderful ways to prepare Brussels that will allow them to be a part of your regular Keto meal planning. Check out some of these for inspiration:
Keto Brussels Sprouts Recipes
Green Beans
Because green beans are actually a legume, some people assume they are a no-no on Keto. But when eaten in moderation, they are perfectly fine on Keto.
Green beans are low in net carbs and rich in dietary fiber. They are a great source for vitamins A, C, and K and the mineral manganese.
Carbs in Green Beans
It may be surprising to some people that for a whole cup of green beans there are only about 7 total grams of carbs. There's over 2 grams of fiber so that makes the net carbs in green beans come in under 5 grams per serving.
Green beans are delicious sautéed in a little bacon grease, or roasted with olive oil drizzled over the top.
Two of my favorite Keto green bean recipes are super easy to make and are always a big hit. Next time you're needing a low carb side dish, try these Green Beans Almondine or this Bacon Wrapped Green Beans.
Peppers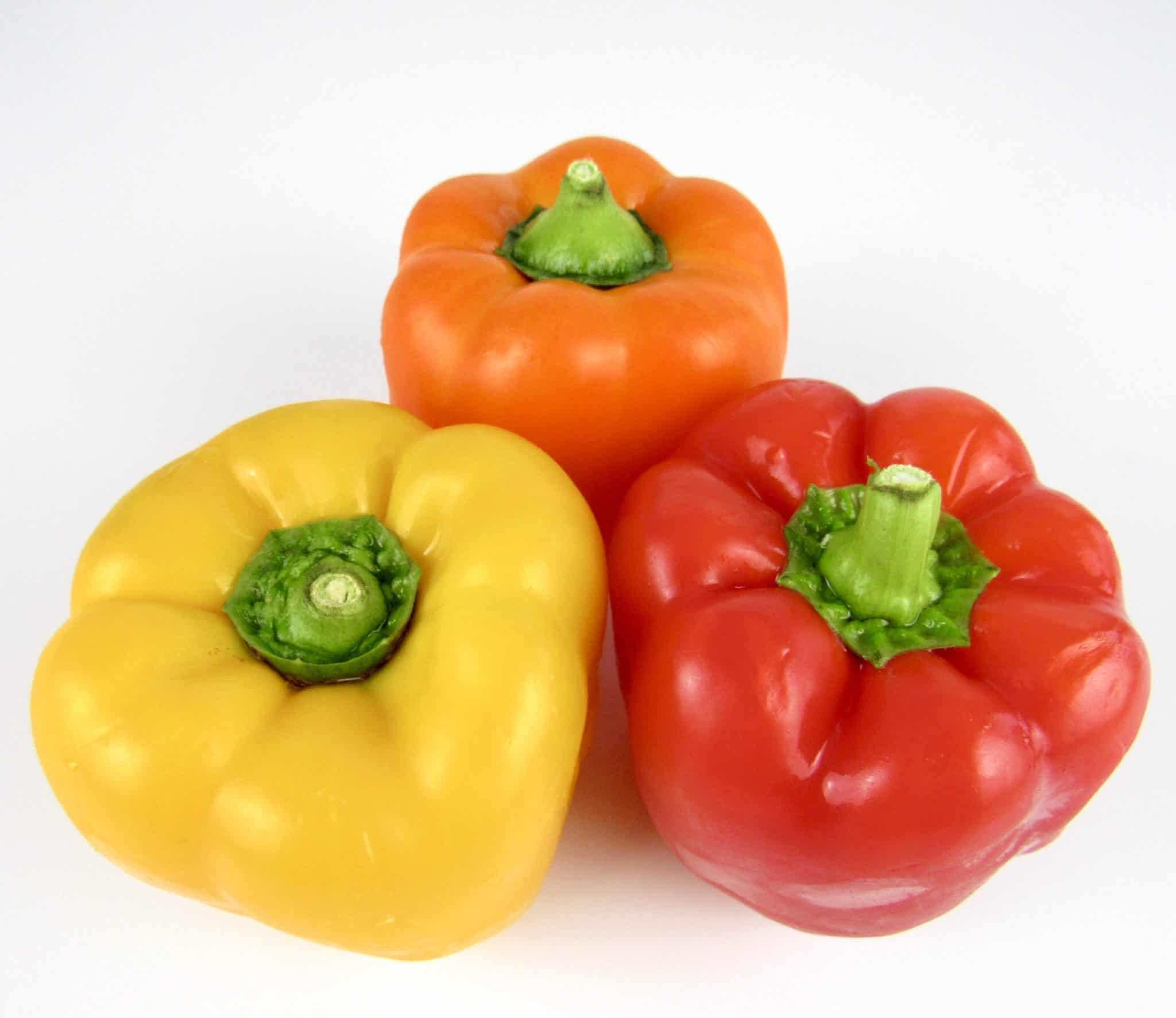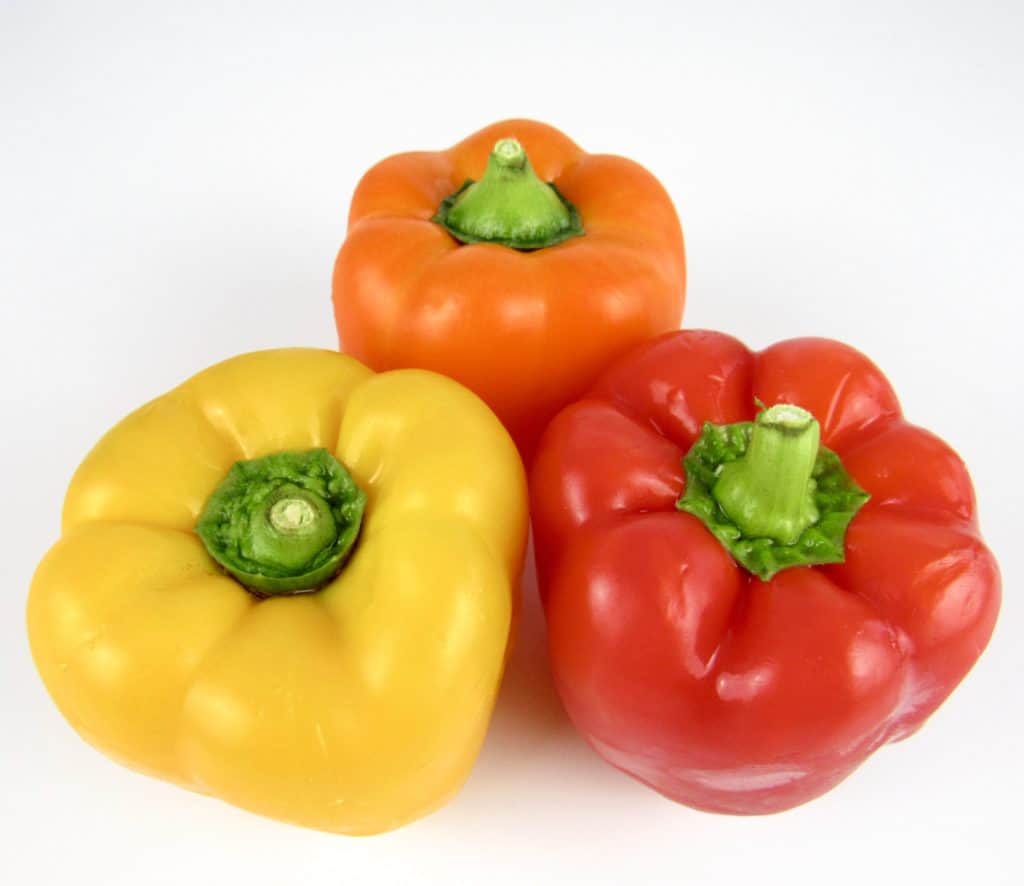 Finally! My all time favorite and most flavorful Keto veggie! Peppers! I love them all. Jalapeno, poblano, chipotle and bell peppers! They are delicious and perfectly suited for Keto.
Each one has it's own nutritional values but all of them pack impressive amounts of vitamin C, vitamin A and vitamin B-6. To read more about each type of pepper, there's a wealth of information about them on Healthline.com.
Carbs in Peppers
Just like the vitamins and minerals, the carb counts are different for each type of pepper. Where jalapeno peppers are very low in carbs, 3 net carbs per entire cup, bell peppers have approximately 5 net carbs per cup. The great thing about peppers is they are SO flavorful, you seldom eat an entire cup in one meal.
There are countless ways to enjoy peppers on Keto. These are some you will definitely want to add to your meal planning:
Keto Pepper Recipes
Other Keto Vegetables
Though we covered most all the most popular Keto veggies, there are a couple other major players worth mentioning.
Spaghetti squash is a very popular substitute for pasta. Simply sliced and roasted, its fibers pull apart and resemble angle hair pasta. A one cup of cooked serving has 10 grams of carbohydrates with just over 2 grams of fiber leaving 8 net carbs in spaghetti squash.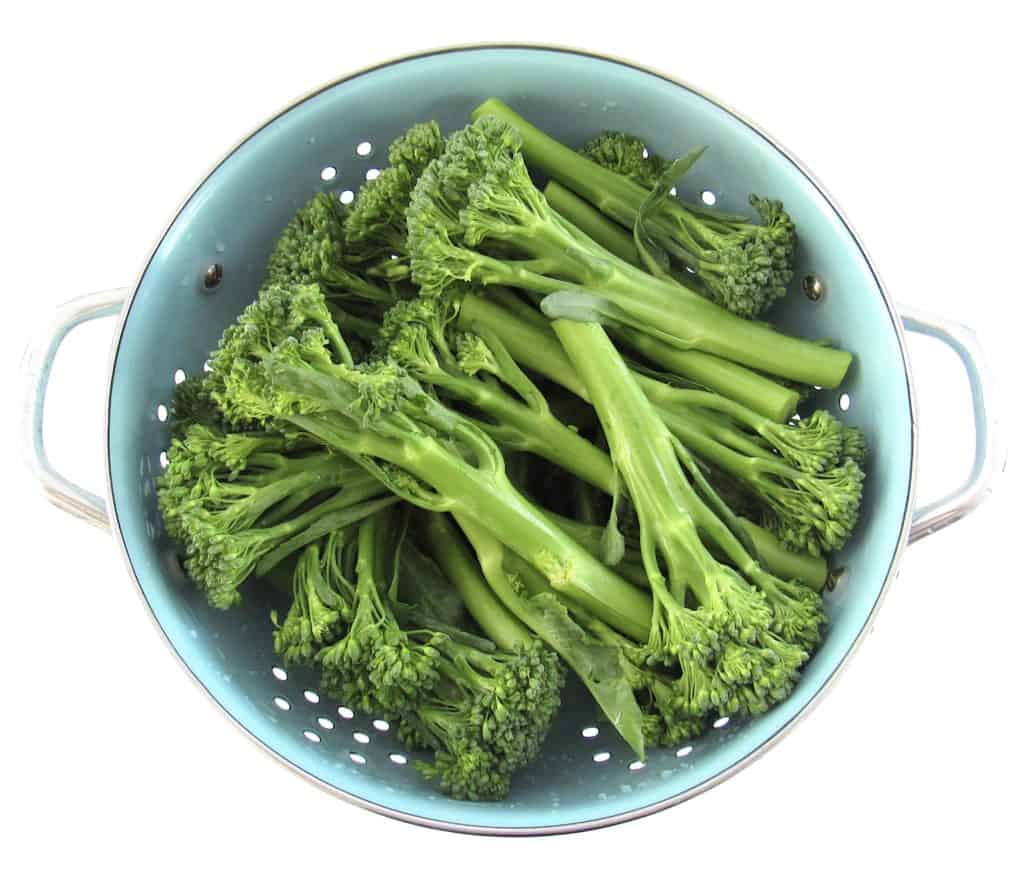 Broccolini, which is surprisingly part of the asparagus family, is a fantastic low carb vegetable. If you've never tried it, this Grilled Broccolini will become your new favorite grilled Keto side dish.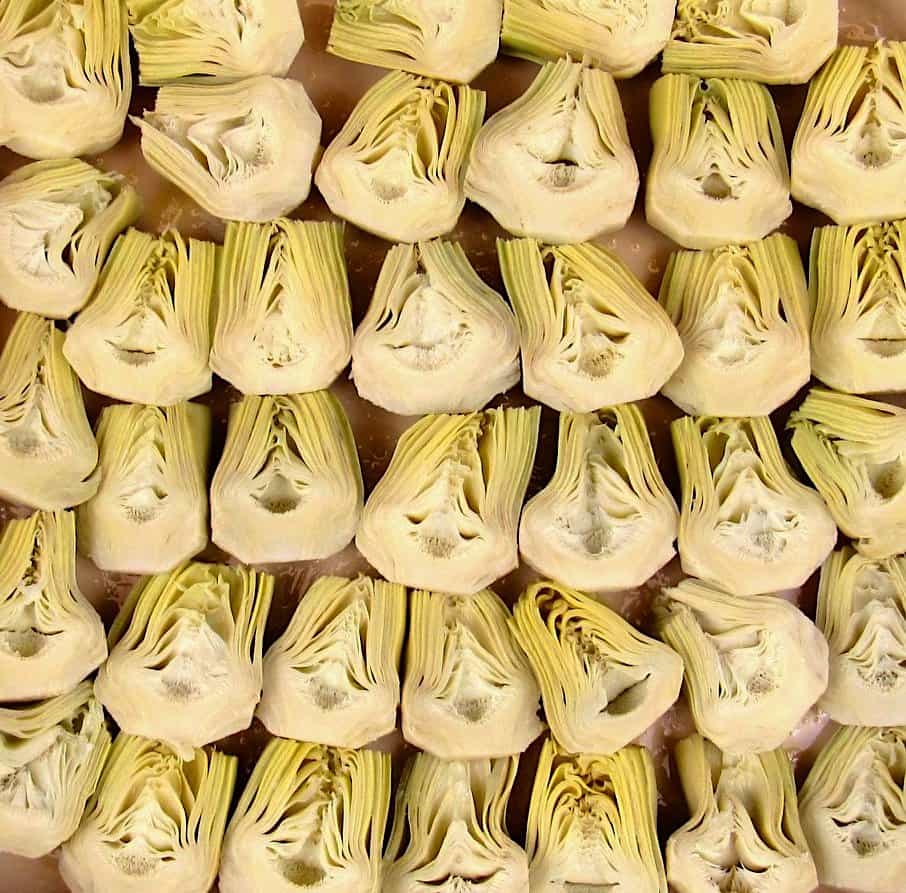 Another often forgotten low carb vegetable used to make the most delectable recipes is artichoke hearts. I loved them baked, liked in these Stuffed Artichoke Hearts or chopped up and used in decadent recipes like these Spinach Artichoke Stuffed Mushrooms.
I hope this article about the best low carb vegetables on Keto has helped you with information and recipe ideas that you'll find useful in your Keto journey.
If you try any of these recipes, I would love to hear from you. Drop me a comment and let me know!